Welcome to the 2019 Christmas JOY Home Tour!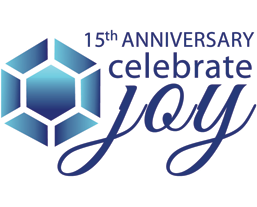 The ticket sales begin on October 1 and will remain until sold out. Please note that all tickets delivered via mail must be ordered prior to October 25.
This year we are celebrating our 15th Annual Home Tour. Last year, our tour sold out! We proudly welcomed over 1,600 tour goers last year. We are supported year after year by many generous local businesses as they contribute to the tour through sponsorship, beautiful seasonal decor for our homes, or even providing delicious gourmet food! The JOY team is excited about featuring this year's spectacular homes - we love our City and our community - Guelph is an extraordinary place to call home!
10 days left!
While supplies last, for these last 10 days before the Home Tour buy your ticket at the organization that the home tour supports - Lakeside HOPE House, 10 Cork Street, Guelph (M-Th 9 am to 6 pm). Payment forms accepted: Credit card, cash or cheque.
Additional tickets are available for purchase online.
Please check back often as more tickets may become available.
Schedule
Thursday, November 14 - 5 to 9 pm Home Tour
Thursday, November 14 - 7:30 to 10 pm Champagne Reception
Friday, November 15 - 5 to 9 pm Home Tour
Saturday, November 16 - 10 am to 5 pm Home Tour
Please note that attendence at each event is dependent on the type of ticket selected during purchase.
Buyers! Here's where and when to pick up your tickets:
Pick up your tickets in person, or order via mail. Local pickups are available and tickets may be picked up immediately after purchase, at any of our six locations. Choose your pickup location when purchasing your ticket.
This auction closed on Saturday, November 16, 2019 12:00:00 AM
---