Welcome to the 2022 Holiday Gift Card Auction!
Thursday, December 1 at noon to Tuesday, December 6 at 8 p.m
Please READ THE RULES, particularly the part about credit card authorizations. In short, each time you place a bid, the system places a hold authorization for that amount on your card. When you are outbid, the hold is released. If you bid $50 on ten different items, this means $500 of your available balance will be unavailable until you're outbid. Any winning bids at the end of the auction are captured - meaning your card is charged. Buy Now items will be charged to your credit card at the time of purchase. We recommend you use a credit card, not a debit card for this auction. A released hold may take several days to reflect on your statement.

What happens if I win?
After the auction closes, it may take us a few days to process the results. If you have won an item, you will receive a confirmation email, which will contain pick up instructions. For any auction related questions, please email [email protected]
Closed on Tuesday, December 6, 2022 8:00:00 PM
---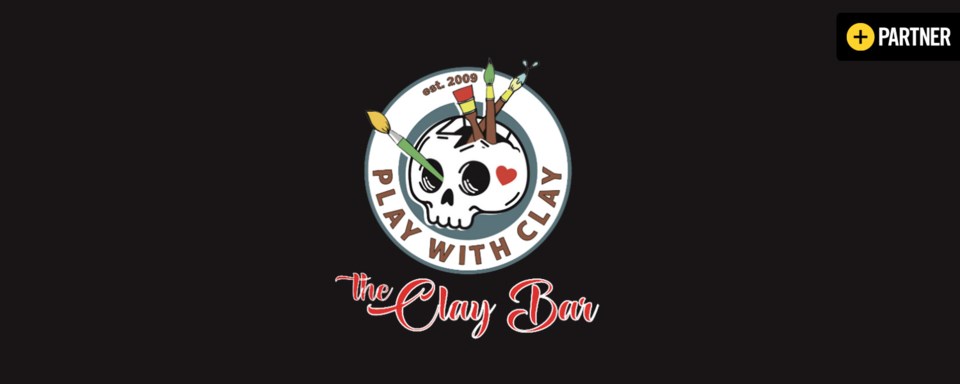 About Play with Clay Guelph
Play with Clay is an interactive drop-in pottery studio where guests of all ages can indulge in pottery painting, hand-building & wheel throwing.
As well as drop-in ceramic projects we also offer more structured Adult-Workshops, Kids Camps and 8wk Pottery Classes.
Our instructors have years of experience teaching many different hand-building, wheel throwing & glazing techniques to make your pottery project a success. We host different clay parties in our studio such as pottery painting, clay building & wheel throwing.
Indulge in
- pottery painting
- hand-building
- wheel throwing
- Hand & Paw Prints
- pottery classes
No experience necessary (worked with clay? we'll more than accommodate exp. potters)
We provide all of the necessary tools for the job
Pottery instructors will guide thru the whole process with individual instruction - work at your own pace
7 week course, 3 hour sessions
Learn different hand-building techniques (pinch potting, coiling, slab-building, molding, clay puzzling & more
High temp custom glazing tips, tricks & techniques
Build 20 to 30 pottery pieces
- Pottery Parties
Kids Painting Party
Kids Cly-Building Party
Birthday Parties
At Home Birthday Party Kits
- Kids Camps
- School Groups (School off-sites or in-Studio visits)

The Clay Bar
Is our newest addition to Play with Clay in Guelph
Drop-in anytime for Drinks & Pottery
The Clay Bar is a fully licensed room where unique cocktails, craft beer, wines and house made appetizers are served.
the Clay Bar now hosts our Pottery Classes & Adult Workshops
The Clay Bar can be booked for private functions where guests can experience Art, Drinks & Food
Friend Gatherings, Date-Nights and more !
Call to book your next Bachelorette Party, Work Function, Shower or Family & Friend Gathering anytime or day at the Clay Bar.
42 Wyndham St N
Address

42 Wyndham St N

Phone

519-826-7529