Welcome to the 2022 Holiday Gift Card Auction!
Thursday, December 1 at noon to Tuesday, December 6 at 8 p.m
Please READ THE RULES, particularly the part about credit card authorizations. In short, each time you place a bid, the system places a hold authorization for that amount on your card. When you are outbid, the hold is released. If you bid $50 on ten different items, this means $500 of your available balance will be unavailable until you're outbid. Any winning bids at the end of the auction are captured - meaning your card is charged. Buy Now items will be charged to your credit card at the time of purchase. We recommend you use a credit card, not a debit card for this auction. A released hold may take several days to reflect on your statement.

What happens if I win?
After the auction closes, it may take us a few days to process the results. If you have won an item, you will receive a confirmation email, which will contain pick up instructions. For any auction related questions, please email [email protected]
Closed on Tuesday, December 6, 2022 8:00:00 PM
---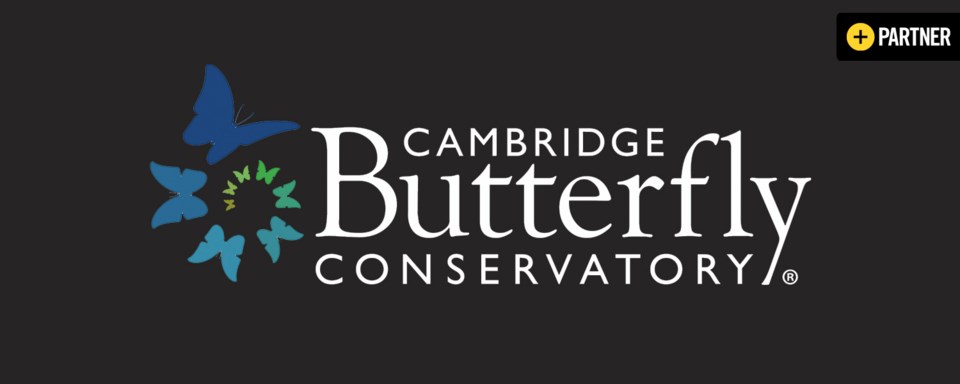 About Cambridge Butterfly Conservatory
OUR HISTORY
Situated on a 107 acre site which includes the environmental sensitive Kossuth Bog, the 25,000 square foot facility includes a 10,800 square foot indoor tropical garden featuring 1000's of free flying butterflies from all over the world, over 100 different varieties of tropical plants, waterfalls, streams, reflecting pools, tropical finches, Chinese painted quails and red-eared slider turtles.
The Conservatory opened on January 26, 2001 as Wings of Paradise Butterfly Conservatory and in 2010 changed its name to Cambridge Butterfly Conservatory to more accurately reflect the Butterfly Conservatory's location and purpose.
Cambridge Butterfly Conservatory is governed by a Board of Directors committed to conservation, education and research, and to provide visitors to the conservatory with a truly unique, affordable and educational family experience.
CAMBRIDGE BUTTERFLY CONSERVATORY IN THE COMMUNITY
Shareholders and employees are active members in the community. In addition to our educational outreach programs, Cambridge Butterfly Conservatory supports a wide variety of organizations that improve our community, support education and research, and reinforce a stronger more vibrant tourism industry. Cambridge Butterfly Conservatory is a founding member of Waterloo Regional Tourism Marketing Corporation, and Directors of Cambridge Butterfly Conservatory have proudly maintained Board and/or Executive positions with Waterloo Regional Tourism Marketing Corporation and Regional Tourism Organization 4.
Visit us online to view a complete list of OUR SERVICES we offer!
VIEW OUR UPCOMING EVENTS
(Please note: all events remain tentative due to the on-going public health situation surrounding COVID-19.)
2500 Kossuth Rd.
Address

2500 Kossuth Rd.

Phone

(519) 653-1234