Peter McSherry Law Office
---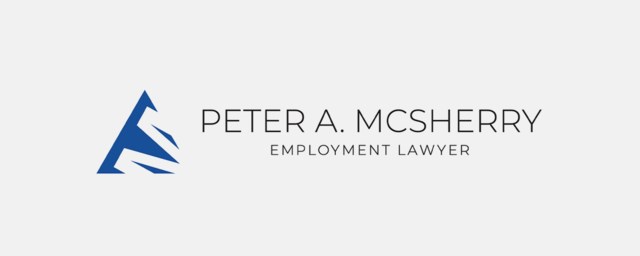 Helping employees solve workplace issues in Guelph and the Surrounding Area

If you are facing discriminatory practises or other questionable legal actions from your employer, it is easy to feel like you have no recourse. You may have serious concerns about losing your job or not being able to find a new job if you take legal action.
These are difficult issues to face alone. If you are concerned about your rights being violated in the workplace or about whether you were given a fair deal in a recent wrongful dismissal or severance package, an experienced employment lawyer like Peter A. McSherry can help you understand your rights.
We represent employees

Unlike lawyers who work for employers and employees, Peter A. McSherry has almost 20 years of experience and specializes exclusively on representing individual employees. He and his knowledgeable team of legal professionals in Guelph will work with you to help you understand the applicable laws, your rights, and your chances for success in seeking fair and just compensation in wrongful dismissal, constructive dismissal, workplace harassment, union worker options and many other employment law issues.
---
Our People