This article was previously published on GuelphToday.
Guelph's Claire Yuricek has never met Lucy Latino.
But after Friday, the two will be forever linked, thanks to a selfless act of kindness.
Yuricek and Latino are set to go under the knife Friday in Toronto. Yuricek is giving away one of her kidneys, marking a new beginning for Latino, who is from Stouffville.
Latino found out three years ago she would need a new kidney, yet another setback in the 66-year-old's life. From being born premature in Napoli, Italy, to a ulcerative colitis diagnosis, shattering her femur on a slip and fall, and surviving a brain aneurysm, among other things.
At age 50, she was diagnosed with FSGS, a type of kidney disease where her kidney function gradually declined, and Latino needed to go on dialysis.
So how did Yuricek – the 40-year-old originally from British Columbia and moved to Guelph in 2015 – enter the picture for someone needing a kidney in Stouffville?
Latino's daughter Dannielle Rodrigues said the family looked through family and friends for potential donors, but ended up turning to social media.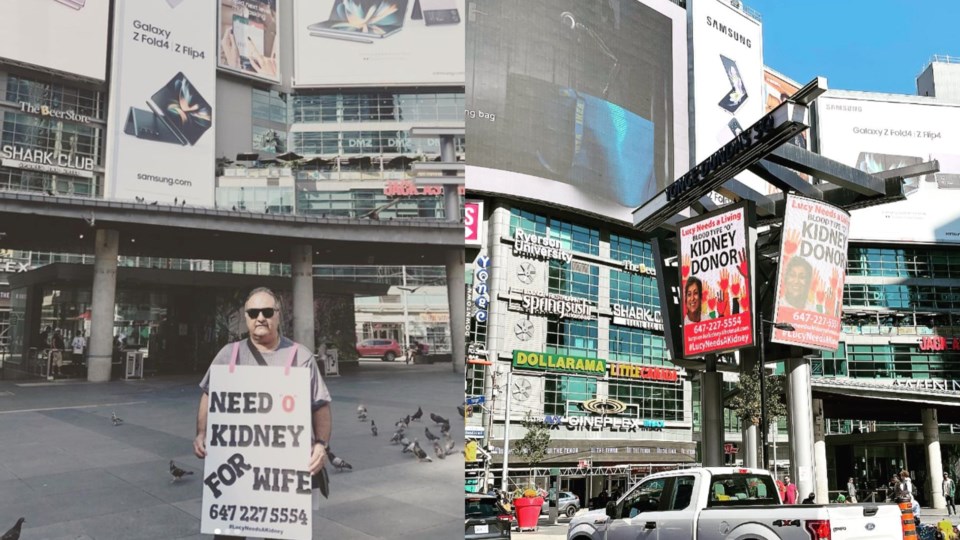 "We've been fortunate that a number of people did come forward and submitted health history forms, or started testing and unfortunately weren't deemed suitable and couldn't continue," she said.
"We were lucky to have glimmers of hope throughout, but that feeling of being told 'I'm sorry, that person wasn't the one' kind of thing, you start losing hope again."
Hope sprung anew in the form of a social media post from the Canadian Blood Services.
Yuricek, who has been donating blood since she was 18, had reached a milestone by donating blood for the 50th time.
"For me, it's just always been this sense of, I guess a Good Samaritan aspect," she said.
"I just really felt like if it is something I am capable of doing, I should do it."
The post caught Rodrigues' eye.
Since Latino needed blood transfusions as part of her dialysis, Rodrigues regularly thanked blood donors, and she got in contact with Yuricek in Oct. 2022.
Yuricek said she looked into the social media campaign for a kidney, realized she was the right blood type for Latino and asked Rodrigues to send over paperwork to see if the two were a match.
"After so many decades of giving blood, it sounds silly because this is a major abdominal surgery, but to me it didn't seem like that much more of a gift than what I already give back," she said, adding she's already dealt with two abdominal surgeries by delivering her two children by C-section.
She said knowing about what's involved, from needing a breathing tube, a catheter and being put under anesthesia – one of her C-sections was in an emergency, so she was completely put under – some of the fear going in has been removed.
Normally, the donor and recipient would be kept separate, and medical coordinators would take care of any communication throughout the process. But since Yuricek and Rodrigues developed a friendship – while the two sides still had coordinators – she made the choice to keep her updated on her own.
The full clearance came earlier this month. An email scheduling a surgery arrived Nov. 6.
"Am I getting a little bit freaked out about surgery? Absolutely," Yuricek said. "But in the grand scheme of things, I look at it as maybe a four-week inconvenience to me in terms of recovery or being laid up a little bit.
"But for her, it's a whole new life. And I just think they just don't even compare in terms of what this means to me versus what it means to her."
It definitely means a lot to Latino and family, who have been advocating for living kidney donations, and organ donations in general.
"Our organs don't come with us," Latino said. "People don't realize it. Some people think it goes with them."
"You can help eight people by donating your organs."
"I will still be able to function at between 75 to 80 per cent kidney function with my one remaining kidney," Yuricek added.
"There's just a lot that our bodies can do, and I think if people had the awareness, and to realize that they can still go on to lead a very healthy, active life, much like they were pre-donation, that it's something that hopefully more people would be open to exploring."
After Friday, and the long recovery process for Latino, she said she's looking forward to spending more time with her family and friends, the community that has been behind her the whole way, and doing some charity work.
She's also thinking about that first dip in a swimming pool.
"I haven't been in a pool for two years, and I have a pool," Latino said. "You'd be surprised how much you miss."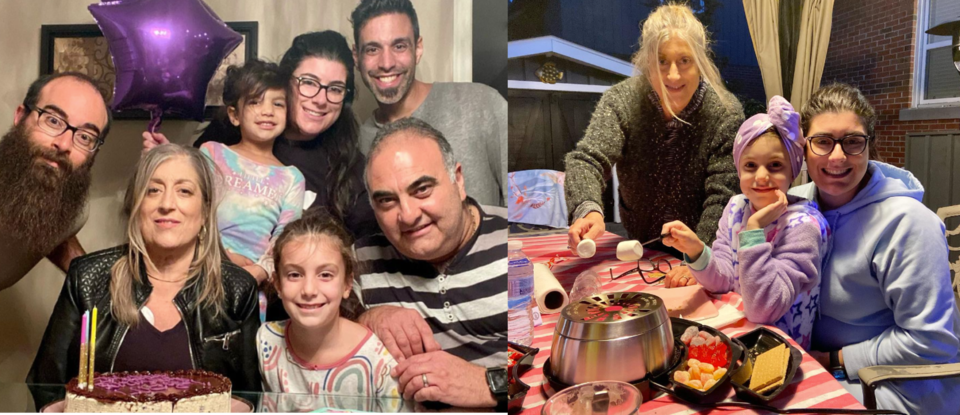 As for this week, both sides are getting excited about meeting face-to-face for the first time.
"I'm meeting Dannielle for the first time on Thursday night before my surgery," Yuricek said.
"I know from her, how much this means to their family, as best as they're able to put it into words."
Rodrigues admitted she's nervous but excited about the meeting, even though the two communicate regularly.
"I warned her I'm a hugger," she said with a laugh.
Both sides are understandably expecting tears and emotion.
All thanks to the Guelph woman who made the choice to help someone she's never met before.
"This person is literally a real life superhero, an angel, whatever people believe in, she's that to me," Rodrigues said about Yuricek.
"We always say there are angels in heaven," Latino said. "But mine is on Earth."