In the past week, even more urgent concerns were raised about climate change, with the consequences for Canada in particular being stressed. Wilder weather, higher temperatures, loss of Arctic habitat, and consequences for our farming industry were all factors being identified.
With the April 13 Vintages release, there is a focus on organics in the production of wine. In addition to "Organic", "Biodynamic" and "Sustainable" are two other terms getting wider and wider exposure. When it comes to wine, what do these terms mean, and what difference do they make?
We are all fairly familiar with the phenomenon of organic agricultural foodstuffs. They have their own niche in our grocery stores, and they cost more. We are told that they are better for us, and that they taste better.
With organic, the emphasis is unquestionably on purity, and the goal is to eliminate at every step of production harmful additives that ultimately are bad for our health and the environment. This, arguably, would apply to synthetic pesticides, hormones, and even genetically modified crops.
From vineyard practices to winemaking techniques, Organics are becoming more and more widespread. In the vineyard, the goal is to use the most natural methods possible, and includes such things as the use of chickens to eat nuisance bugs, sheep to take care of weeds and grasses growing around the vines, and the introduction of natural insect predators to control the harmful types.
Basically, organic producers avoid toxic chemicals in pesticides and herbicides, and avoid synthetic fertilizers. Composts figure in fertilizing, and cover crops are used to keep down weeds.
In the wine cellar, traditional winemaking has always been fairly organic. Strictly organic wine-making can be distinguished in part by the use of only naturally occurring yeasts in fermentation and by avoidance of additional sulfites –which are used otherwise to eliminate molds etc.
Excessive handling and filtration is also avoided.
There are many "Certifying" bodies for organic practices, and to qualify wineries and vineyards have to comply with defined rules. They are subject to regular inspection. Many quality producers embrace organic principles, but are not interested in being rigorously tied to the strictures and red-tape of certification. Long-established operations with sound reputations don't necessarily see the need to be recognized in this way.
Going beyond Organic, there is the whole concept of "Biodynamic." Based on the principles first developed by an Austrian, Rudolf Steiner, back in the early 20th century, Biodynamics is a rigorous adherence to the principles of Organic farming carried even further by tying practices to natural cycles and the seasons. At times I have called it "Organic on Steroids", at times "Organic gone Voodoo."
That said, there is no question that the results speak for themselves, and biodynamic wines can definitely shine.
I recall reading about Chapoutier in the Rhone, which produced some excellent wines in a poor year from biodynamic grapes – except for the fruit from the row of vines which abutted a neighbouring vineyard following conventional practices.
In my own experience in California, I was able to detect true differences in flavour from Chardonnay grapes grown only 5 meters apart, where one was biodynamic and the other wasn't. I was not told before tasting what distinguished the two.
With Biodynamic vineyards, fertilizers are made from compost, with one method involving burying cow horns filled with manure for a period of time, and then, when the natural cycles are right, creating a slurry with the manure and spraying it on the vineyards. When I say "natural cycles", we go beyond seasons to even lunar cycles; at times the influences may even be astrological.
The third term we are seeing increasingly is "Sustainable." Here, a winery's environmental footprint and impact is the core concern. Another critical aspect of Sustainability is the impact, not just on the environment of the winery's operations, but also on people. This includes health and safety requirements for workers.
Every wine-growing country has its own Sustainability standards, and they usually include reduction in water usage and systems for waste water management. This becomes clearly important in countries like South Africa, where last summer, water resources were extremely depleted and Cape Town had a drinking water crisis.
With sustainability, every aspect of a winery's operation is studied to ensure that they leave the environment in the very best shape possible at the end of the day. With Ontario wineries, it can even involve the management of salt used in winter on walkways and driveways to ensure there is no pollution ultimately.
I think that it is safe to say that in general producers of fine wine have got the message. In the growing expansion of organic, biodynamic, and sustainable wines, they are spreading that message to us.
This month, organic wines figure both in the limited time offers – available until April 28 – and in the April 13 Vintages Release.
Australia's dependable
Angove Family Winemakers
have both their
Cabernet Sauvignon
and their
Shiraz
featured in the LTOs, the Cab $2 off at
$13.95
, and the Shiraz $3 of at
$12.95.
The Cab is impressive for a wine at this price, offering both dark berry and red fruit flavours along with some earthy complexity. The Shiraz carries a note of violet and black currant with whispers of cherry, pepper and chocolate. This is an excellent chance to compare the two varietals and to confirm your own preferences.
Many well-known European producers now have subsidiary operations in South America. France's Lurton and Spain's Torres are two examples. The Lurton Piedra Negra Pinot Grigio Organic, $11.95 (-$2) provides the zip you look for with a Pinot Grigio, along with peach, grapefruit and orange notes.
Torres' Las Mulas Reserva Organic Cabernet Sauvignon, $12.95 (-$2) Dark plum, dark cherry, and herbal notes characterize this medium bodied red. It has solid value, with reviews in the 87-89 range.
Southbrook Farms
is a leader in Ontario for Organic, Biodynamic and Sustainable wines. Their
Triomphe Organic Chardonnay 2016
offering a $2 savings at
$22.95
, is bright and flavourful with vanilla oak overtones. If you can't find it in Vintages, check LCBO online.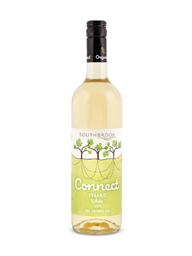 On the regular list is the Southbrook Connect Organic White 2017, $13.95, also $2 off. Made from the Vidal hybrid, this impresses with absolutely pure fruit, emphasizing apple, peach and citrus.
April 13 Vintages Release
One of the organic white wines featured on the release is the Santa Julia Organic Torrontés 2018, $13.95. The Torrontés varietal is rarely seen outside Argentina and is known for its abundant aromatics and full flavour. Expect tropical fruit and lychee followed up with spicy lime.
Chateau Les Hauts de Lagarde Blanc 2018, $17.95, is a traditional Bordeaux blend of Sauvignon Blanc and Semillon. Melon, apple, and lemon are accompanied by the anticipated herbal notes imparted by the Sauvignon Blanc, while the Semillon does a masterful job of imparting a lush and silky note to the mouthfeel.
In organic reds, new to Vintages, with a respectable two stars from France's Guide Hachette, is Domaine St-Jacques Côtes du Rhône 2017, $17.95. "The palate is rich, full, and polished…A beautiful freshness on the finish completes the appeal of this superb and creamy wine."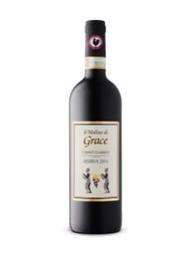 Il Molino di Grace Riserva Chianti Classico 2014, $24.95, is impressive. "Cherry and black currant fruit is shaded by floral, tobacco and iron accents in this elegant red. Firm and juicy with a lingering, chalky finish." winespectator.com -91.
Other Whites
Paul Mas Estate Viognier 2017, $13.95, always delivers great value. From the Pays d'Oc region of France, this will blend flavours of stone fruits such as apricot and peach with moderate acidity and gentle spice –a hit of ginger?
Wittmann 100 Hills Trocken Riesling 2017, $17.95, from Germany's Rheinhessen, is actually another organic wine. There is enough fruit here to provide richness, but the accent is on a zesty citrus and mineral finish which leaves one craving another sip. Consistently good.
Other Reds
Carmen Gran Reserva Carmenère 2017, $16.95, from Chile, is a wine which gets very good reviews every vintage. Of the 2017, the Vintages panel suggests that we will experience a "robust, smooth and ripe "wine with "superbly articulated replays" on the finish.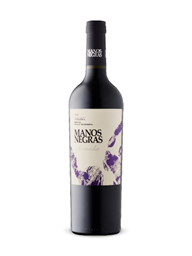 Manos Negras Atrevida Malbec 2016, $17.95, has a label featuring dark purple palm prints on the white background. The people in this winery know how to get their hands dirty! James Suckling writes, ""berry and cherry character. Firm and silky tannins. Tight and focused. Always excellent." -92.