Enjoying a cup of coffee with someone may seem like a simple thing, but doing so is a way to spend time and connect with people around us.
For avid cyclists and owners of Barres+Bells wellness studio in Guelph, Lauryn and Ian Conlon, they have taken their love of coffee and turned it into a community-building, fundraising initiative by selling it as "coffee for cause."
The cause they have chosen to champion is the G2G Rail Trail, a 132 kilometre multi-use green space that spans from the 401 corridors at Guelph to the shores of Lake Huron at Goderich.
Throughout the pandemic, Ian said they rode the trail often and they wanted to do something to support and fundraise for the non-profit organization G2G Rail Trail Inc. that oversees the maintenance of the G2G Rail Trail.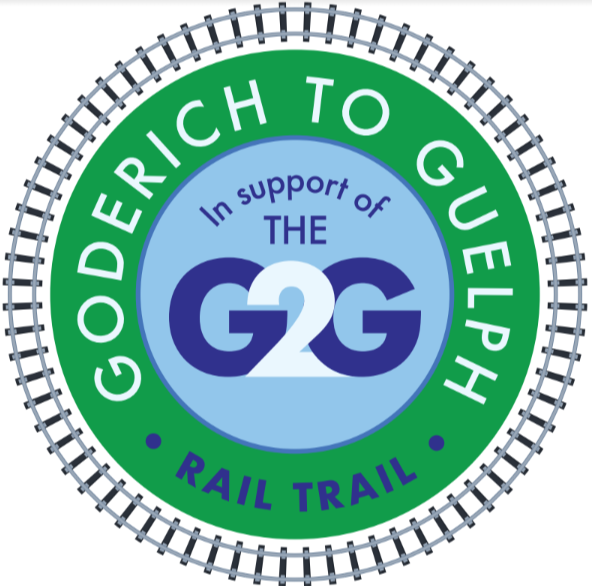 "We were looking for an easy in to share our passion for the bike and the trail and our coffee, so we reached out to the G2G and asked how we could use our product for the trail and turn it into a fundraising initiative," he said. "So 40 per cent of our coffee sales go directly back to the G2G and then it is up to them to decide what they want to do with that money."
That said, the Conlons do hope that one day, there will be better connectivity and accessibility from the start of the trail in downtown Guelph.
Currently, Guelphites access the trail from the trailhead on the Silvercreek extension, or Wellington County road 39. And while infrastructure improvements like the shared path on Woodlawn road are a great start, more is needed for safety and inclusivity on the trail.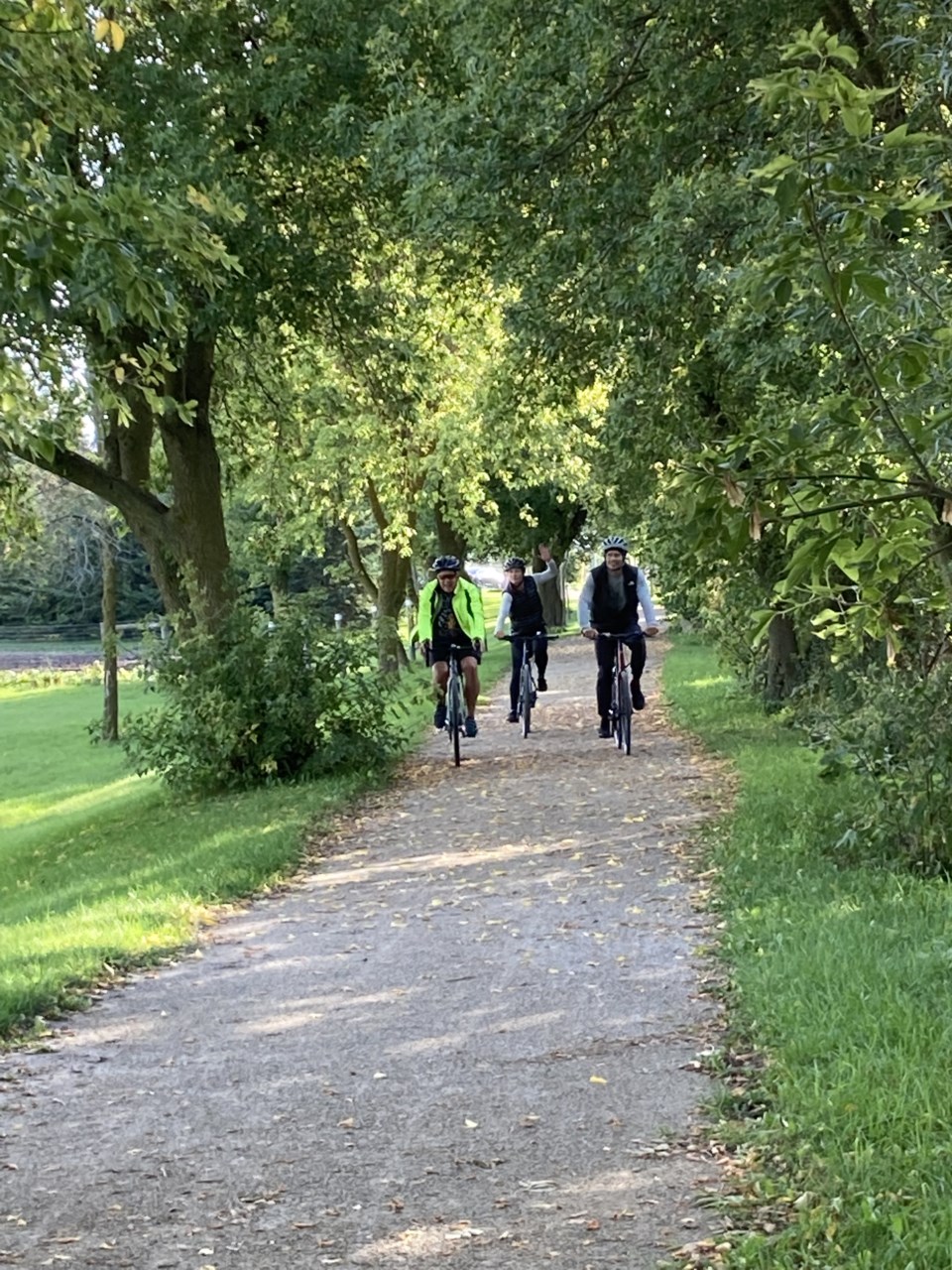 Biking the trail, enjoying coffee culture, and connecting coffee with fitness classes
The G2G Rail Trail provides a safe, reliable trail space that people can do all at once or section by section, by bike, on foot or by car. Lauryn said, regardless of how you choose to experience the trail, it encompasses and incorporates everything they like about health and wellness and coffee culture.
"When people are biking, they like to bike somewhere and get a coffee, it's part of the culture, so that's integrated into it as well, and it's (the trail) local," she said. "Our biggest thing is that it's very simple to be active…but walking and biking is just a great way to get outside and feel better."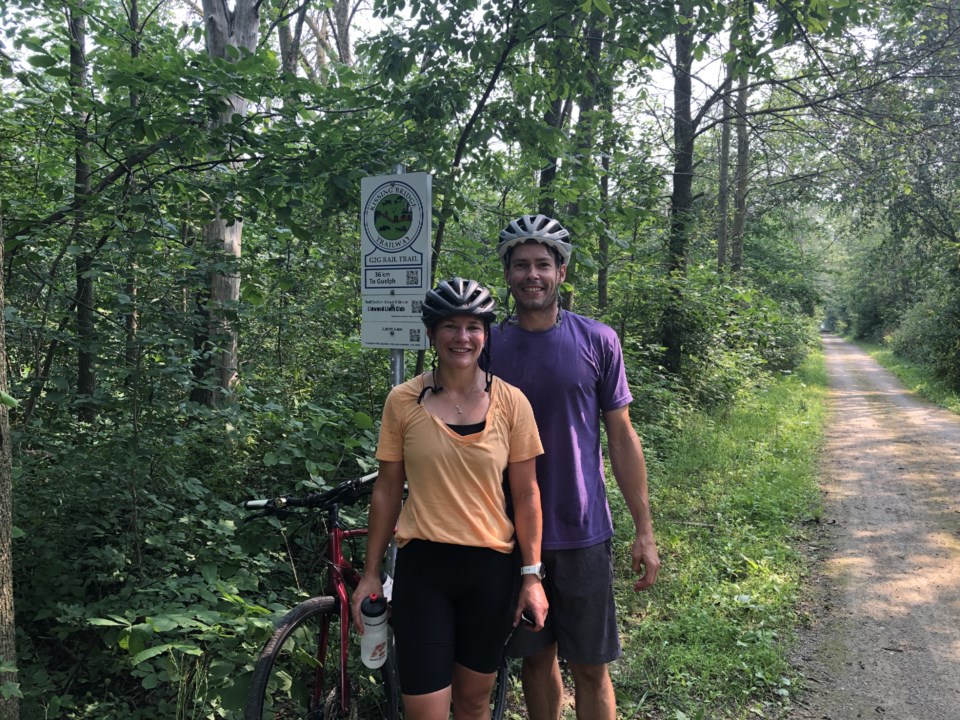 Their coffee, which is certified fair-trade, organic and purchased from a roaster in Oakville, also provides a simple way to connect to physical activity, Lauryn said, as each bag has a QR code that connects to a class on their Youtube channel.
"It's an easy way to get connected to exercise, you just have to scan the back of the bag and you can see some classes and some basic ways to get active," she said.
They offer three kinds of coffee:
a ground dark roast,
a dark roast whole bean
and a whole bean medium roast, with each named after classes they offer.
"Playgrounds" is their dark ground roast that connects to an online class where only body weight is needed and you "play around with your body weight and mobility skills."
"The Lift" is their medium roast whole bean that links up to their online barre class that focusses on hip mobility and skills stemming from the ballet, and "The Get Up," their dark roast whole bean, is linked to their kettlebell workout which is a little more intense and strength oriented.
Barres+Bells coffee can be purchased on their online store for pick up or local delivery.
When you purchase a bag, you're connecting to fitness while also supporting the G2G Rail Trail and wellness in the Guelph community. You can also contact them for more information.