In this day and age, it's not uncommon for folks to live to be 90 to 100 years old. Given this fact, many people are starting to think more proactively about what they can do to maintain health and vitality should they live to be a centenarian. Similarly, they are thinking more about what they can do to take care of the skin they're in – keep it healthy and youthful appearing over the long run.
Visible aging (the appearance of getting older) is caused by two types of aging:
Chronological aging (the advancement of time) which results in skin that is thinner, less elastic and appears saggy.
Photoaging (accumulated exposure to UV radiation from the sun) leads to leathery reddened, pigmented skin initially then formation of wrinkles that deepen over time. Thinning and skin laxity follow.
If you spent your entire life in a cave, your skin would be smooth and unblemished but would become somewhat saggy over time. Therefore, almost all age-related change we see in our skin is due to UV damage.
Preventing and treating UV damage is the key to a long-term anti-aging skin care routine. This is relatively easy to do with a basic skin care plan. At minimum this plan should include:
Antioxidant – pharmaceutical grade Vitamin C serum (L-Absorbic acid) in the morning
Sunblock – mineral sun protection with full UVA/UVB protection and a minimum of SPF 30 in the daytime
Retinol at night
Retinol is perhaps the least understood component of this plan.
What exactly is retinol?
What does it do?
Are there different types and strengths of retinols?
What should I use for myself?
In short, retinol is Vitamin A and was first discovered during World War I. There are many types of natural retinol including pure Vitamin A (retinol) and its natural derivatives (retinaldehyde, retinoic acid, retinal esters). In 1968 researchers began developing synthetic retinols by chemically manipulating pure retinol to boost clinical effect (tretinoin, isotretinoin and others).
In our bodies, natural retinol and its derivatives are involved in:
reproduction
vision
inflammation
cell growth and death
Tretinoin is a powerful synthetic retinol that was developed in the 1960's and its potential for topical use for anti-aging was first observed in the 1980's.
What can retinols do?
induce a skin "plumping" effect by boosting collagen production
reduce the appearance of fine lines and wrinkles
reduce enlarged pores
exfoliate the skin surface
regulate and stimulate skin cell turnover
improve texture and tone
treat acne and acne scarring
Different types of retinols have different levels of activity. Prescription synthetic retinols (known as retinoids) such as tretinoin and isotretinoin are quite powerful and effective but significantly prone to side effects such as redness and peeling. They are poorly tolerated by most people. Mild synthetic derivatives like retinyl acetate, retinyl propionate and retinyl palmitate are commonly found in over-the-counter cosmetic products but their action is too weak to produce an observable anti-aging effect.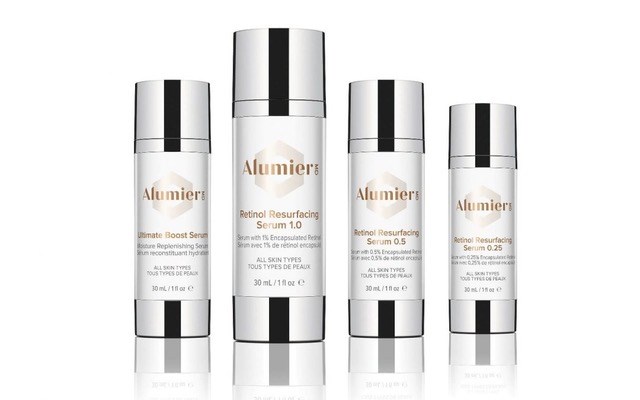 Pure retinol is both well tolerated and effective. Therefore, it is often the best option for treating and preventing signs of visible aging. Pharmaceutical grade products have a high percentage of pure retinol, and more effective slow-release formulations to improve tolerance. Best quality retinols are often combined with powerful hydrating ingredients to further enhance tolerability. Pharmaceutical grade retinols are typically available in 0.25%, 0.5% and 1.0% concentrations. If you are sensitive, start at a low concentration and apply sparingly every 2nd or 3 day (at night) and slowly increase your frequency and concentration until ideally reaching 1%. Do not use retinols/retinoids when pregnant or breast feeding.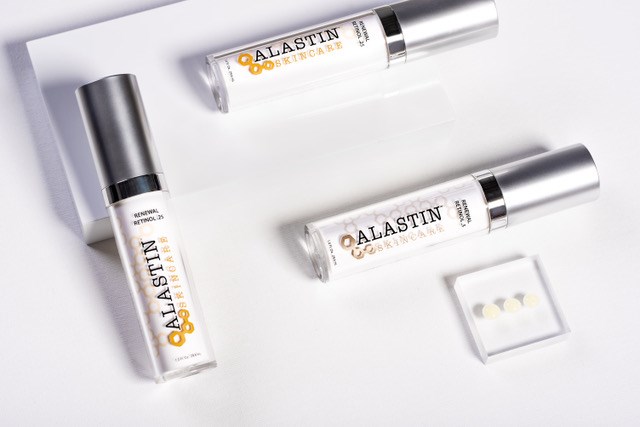 Speak to a qualified medical aesthetician, or medical skin care clinic for recommendations on the ideal retinol for you (and pick up some Vitamin C serum and sunblock while you're at it!).
Put a plan together and you'll enjoy the skin you're in for decades and decades to come.
The medical aestheticians at ArtMed are experts in creating customized skincare programs for our clients. If you are interested in speaking with an aesthetician at ArtMed, email us to book a consultation at info@artmed.ca.