Inspired by cooking at an early age, Toorab Gohozar and his sister Sakina Noori grew up in Afghanistan. They were inspired by watching their uncle cook, a chef to former President of Afghanistan Mohammad Najibullah Ahmadzai. This motivated the brother and sister to pursue a culinary career.
Seeking a better life, the siblings escaped the war in Afghanistan and arrived in Canada in 2006. This is when their Canadian and culinary journey began!
At first, they worked at a Greek restaurant and, at the same time, started a catering business called Sakina Catering, which focused on authentic Afghan food. After years of success in both the catering and restaurant business, it was time to bring both of their passions together and open a restaurant featuring 100 per cent Halal Afghan and Greek food.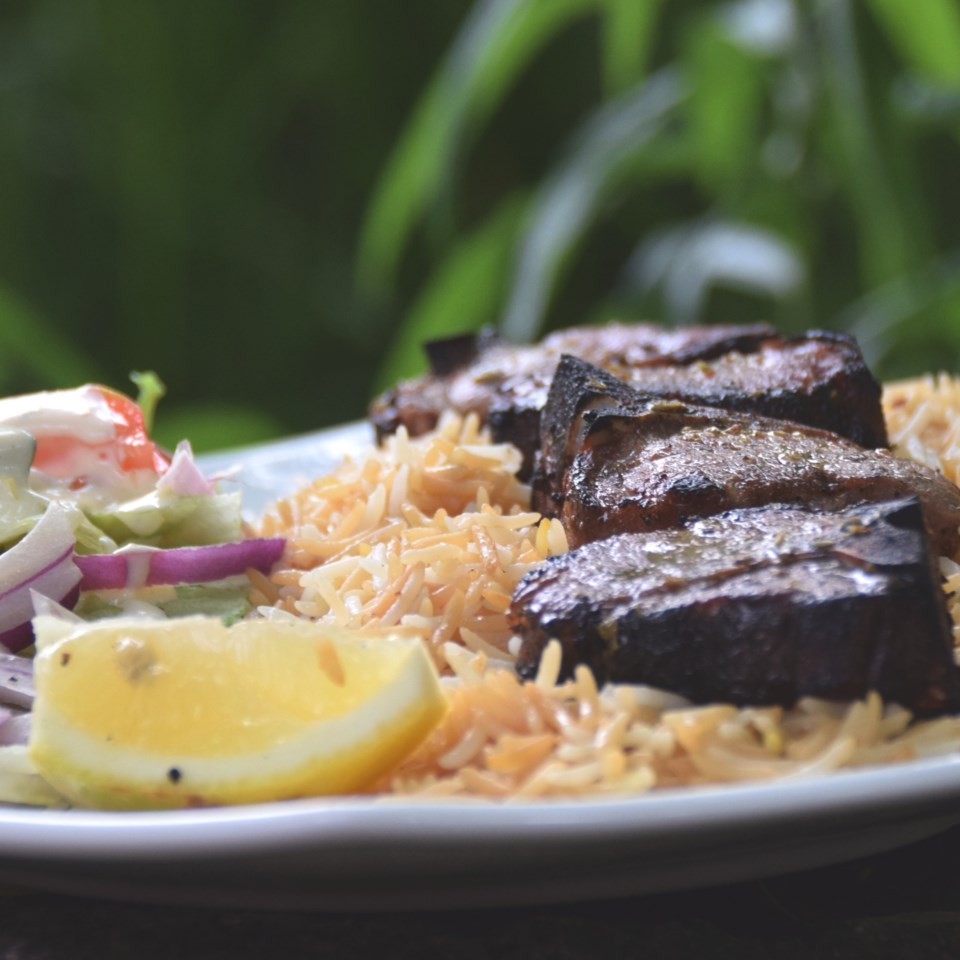 Chopan Kabob
In May 2021, they opened Royal Cuisine, a restaurant offering authentic Afghan and Greek food as well as shawarmas. Their most popular dishes include the Royal Family Dinner, Chicken Souvlaki, The Royal Mix, Bolani, and Chicken Shawarma on Rice. Menu prices range from $5 to $60, and the restaurant is open for in-person dining or delivery. Effective mid-September, Royal Cuisine will be partnering with Skip the Dishes.
Attention students! Royal Cuisine has a promotion that runs Monday to Friday from 11 a.m. to 1 p.m. For just $5.99, students can enjoy a Chicken Shawarma on Fries or Rice. Stop by and take advantage of this amazing deal!
At Royal Cuisine, their mission is simple: to serve the best and most authentic Afghan and Greek food in Guelph, while treating each guest like royalty. Come experience their love and passion for food, from their kitchen to your table! Food is prepared fresh daily and the menu can be found on their website.
The restaurant is in the Grange Plaza located at 259 Grange Road in Guelph.