Through the first two years of the pandemic there was frenzied activity in the real estate market. Limited inventory resulted in soaring home prices and insane bidding wars, leading many buyers to forgo imposing conditions in Agreements of Purchase and Sale.
Mike McCluskey, a litigator at McKenzie Lake Lawyers in Guelph says, "Anytime the market goes as crazy as it has been during the pandemic, not only are prices insane, but the conditions that a prospective buyer would put on a property prior to agreeing to purchase are gone."
Prospective buyers were offering more than the listed price and waiving all conditions. They feared that if they put a financing condition on the purchase it would be deemed a "bad offer" and they would lose out to buyers placing an offer with "no conditions."
But when interest rates started rising rapidly, property values began to plummet. McCluskey says, "You now had these people trying to close properties on which they had previously made unconditional offers, and now they're unable to secure financing. There are many home sellers who have buyers unable to close despite having a valid Agreement of Purchase and Sale."
Waiving conditions on financing
If a buyer can't close the deal because they can't get financing, the seller has two years to file a lawsuit. McCluskey warns, "What I would like these people to know is that we're going to be coming up on the two-year mark when properties purchased during the height of the pandemic should have closed."
For example, if the property was to close on June 1, 2021, and didn't close because the buyer could no longer afford it, the sellers were forced to sell to someone else for $150,000 less. McCluskey says, "The sellers are now out $150,000 through no fault of their own. They can now contact a litigation lawyer and go after the purchaser for the $150,000 difference in the sale price, along with additional carrying costs, but they only have two years to do it. We're noticing a lot of people unaware that they have the right to sue the purchaser for those damages. Unfortunately for some, they are prevented from suing for damages as they just missed the two-year limitation period to sue."
McCluskey advises sellers to look at the closing date on the contract. If it's coming up to two years, they should contact a litigation lawyer sooner than later.
Waiving inspection conditions
During the same frenzied period, purchasers were waiving the home inspection condition. However, when they moved in, they often discovered problems that would have been revealed if an inspection had been done. Maybe there was a smell due to water damage or a septic tank backup. Maybe the purchaser opened the walls to do renovations and found previous damage concealed under drywall. McCluskey points out, "Certain things like that make you realize that you may be in a home that is less than what you bargained for."
The issue then becomes, what type of defect is it? McCluskey says, "If the defect would have been detected during an inspection but the inspection was waived, then you're out of luck. If, however, the defect was intentionally hidden and would not have been found during a home inspection, then you should consider a lawsuit."
It's called a "latent defect" versus a "patent defect." A patent defect is damage the sellers did not try to hide and would have been discovered during a home inspection. A latent defect is discovered only after the deal closes and it's clear the defect was intentionally concealed or misrepresented in some way. For example, the sellers claimed they never had flooding but when the floors were ripped up there was clear evidence of a history of water damage. If you discover a latent defect, you should contact a litigation lawyer. A purchaser has two years to file a lawsuit from the date the damage is discovered.
Home renovation disputes
With the surge in home prices, many people used this period to complete renovations at their home to increase their investment. For some, material shortages caused prices to spike, or finance costs increased midway through a renovation which resulted in disputes over payment between homeowners and contractors. Mike McCluskey is often contacted by contractors or trades people who are requesting a lien be put on the property because they've done a home renovation but haven't been paid for months.
Registering a lien on title is a great option for contractors and subcontractors. The lien affects the homeowner's ability to refinance or sell their property until the contractor is paid. McCluskey cautions, "The same two-year limitation applies if a contractor wants to sue, however, if they want to put a lien on the property, they only have 60 days from when they were last on site do so. You have no idea how many calls I get from contractors who say they're owed tens of thousands of dollars and they want to put a lien on the property. Unfortunately, it turns out, they hadn't been on site for several months and are now out of time. We can still sue however we cannot put a lien on the property and we'll miss out on that added security."
McCluskey advises contractors to take note of when they were last on site in case, they need to put a lien on the property because they only have 60 days to do so. "If the contractor isn't paid within 30 days, they should contact me because in my experience a lien helps a contractor get paid a lot quicker than not having a lien on the property."
Last summer, McCluskey moved to McKenzie Lake Lawyers where he became a partner in the firm's litigation group. While litigation, or settling legal disputes is Mike McCluskey's only area of practice, McCluskey notes, "We have a team of lawyers here at the firm that can help with any legal issue you may need." Alex Verrilli is an associate in the firm's litigation group and works closely with McCluskey on most files. McCluskey says, "Alex is an all-star associate. He and I typically take a one-two punch approach on most files."
In addition to real estate and construction disputes, Verrilli has a growing practice in shareholder disputes. McCluskey adds, "Most businesses start out with nothing but the best intentions but more often than you'd expect, partners disagree about how to spend money or the direction the business is heading. Alex helps clients stick handle these disputes with an eye to avoiding full-blown litigation whenever possible. If not possible, we can deal with that too."
If you are involved in a dispute and want to discuss your legal options, you can email Mike McCluskey or Alex Verrilli or contact them by calling (519) 826-4333 or visit online at mckenzielake.com.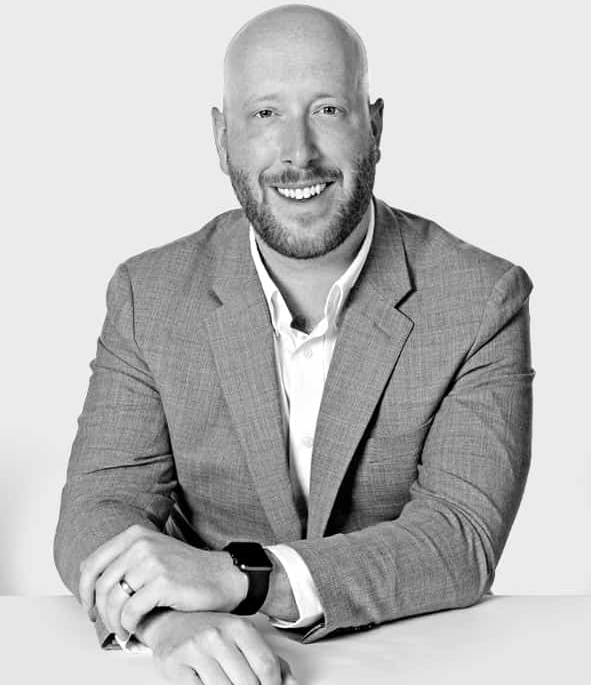 Click photo to learn more about Mike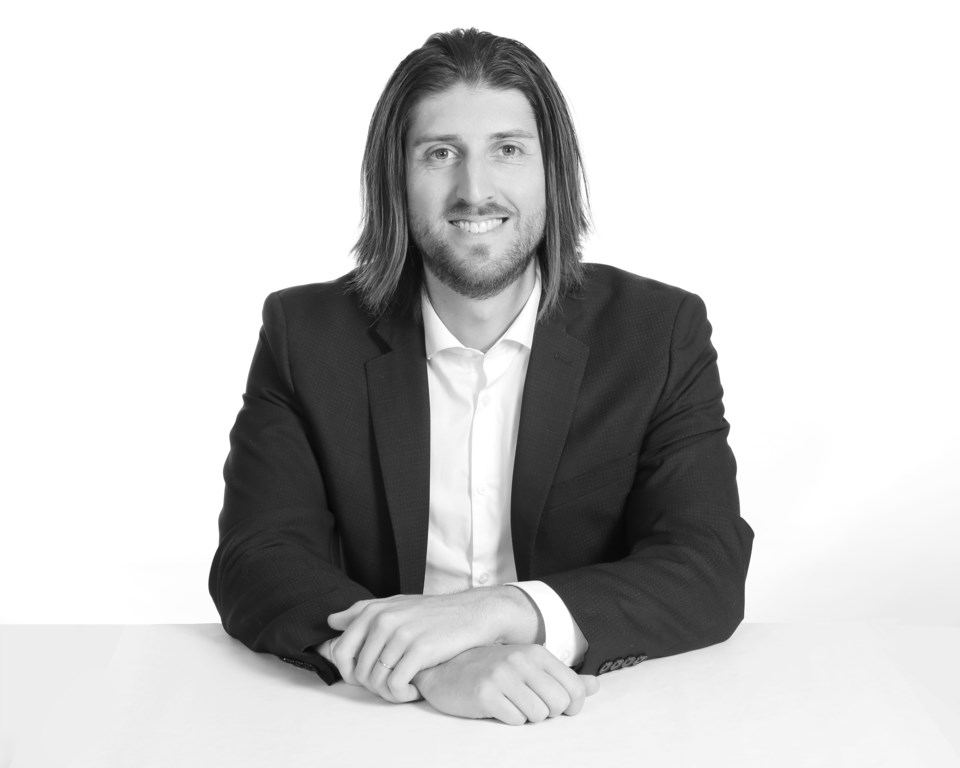 Click photo to learn more about Alex