As the real estate market continues to offer exciting listings each week, sometimes there are especially unique properties that really stand out.
One of these rare properties has recently been put on the market. Backing onto Preservation Park with access to the trails right behind the home, 39 Irving Crescent on the south end of the city is a rare gem.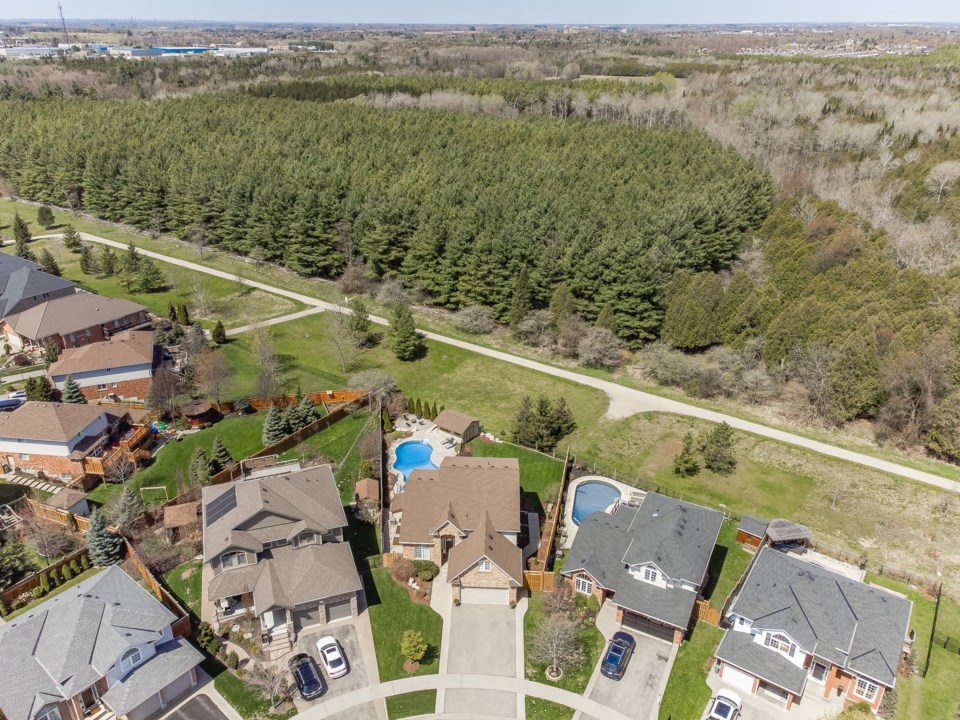 Preservation Park is an Incredible Backdrop
According to Pat Drohan, Sales Representative with Coldwell Banker Neumann, properties backing onto the park are not often on the market. Preservation Park is Guelph's 27 hectare urban forest and it is a popular destination for residents. Many people love to walk the interconnecting trails and it is a favourite place for on-leash dog walking, bird watching, and wildlife photography.
"I have been in real estate for 17 years and this type of property is definitely rare. Lots backing onto Preservation Park are hard to come by these days, especially large pie-shaped lots like this one," he says. "New developments just don't have huge lots anymore because of the criteria in place to reduce urban sprawl. That makes a property like this even more unique."
He continues, "This house not only has a great location and lot, but the home itself has been renovated with meticulous attention to detail. Every room of this 4 bedroom, 3 1/2 bathroom home is exceptional. From in-floor heating in the bathrooms to the built-in high end refrigerator and gorgeous concrete work outside – the current owners really did an incredible job with this property."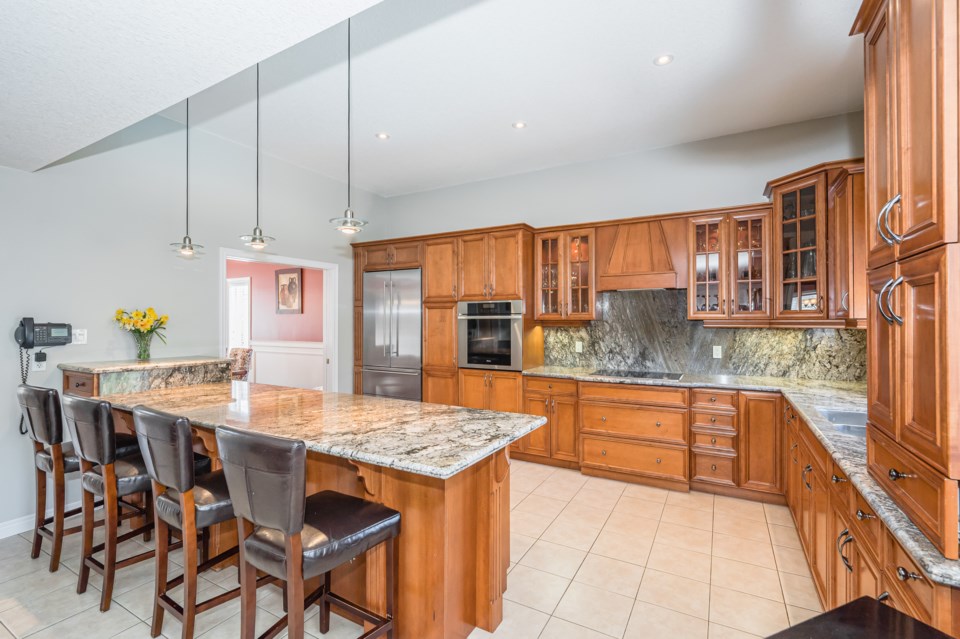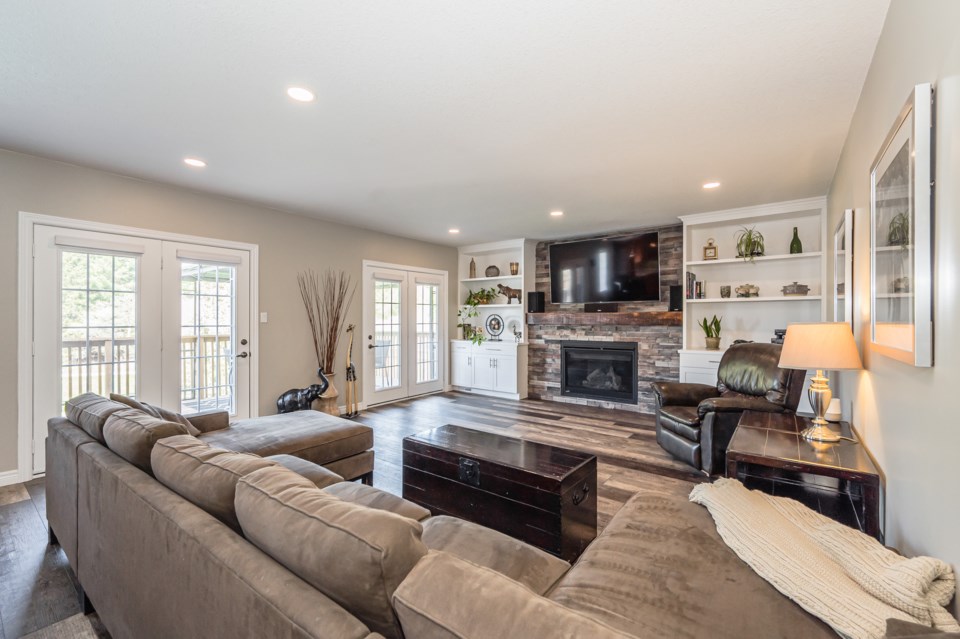 Backyard Staycations are Becoming More Popular
These days, people are spending more time at home than they used to. Houses with holiday-like features are increasing in popularity and entertaining at home is coming back into fashion.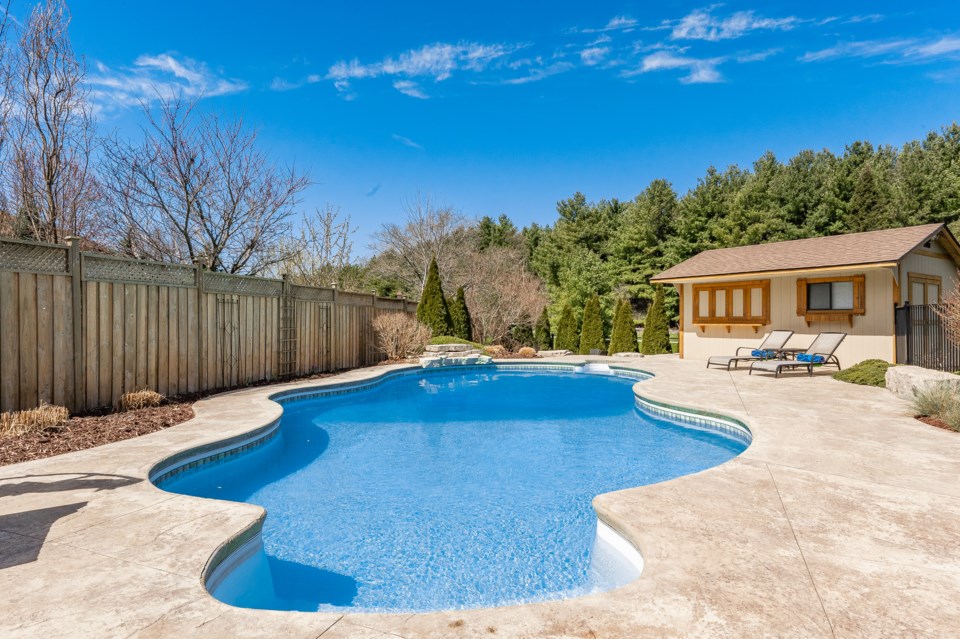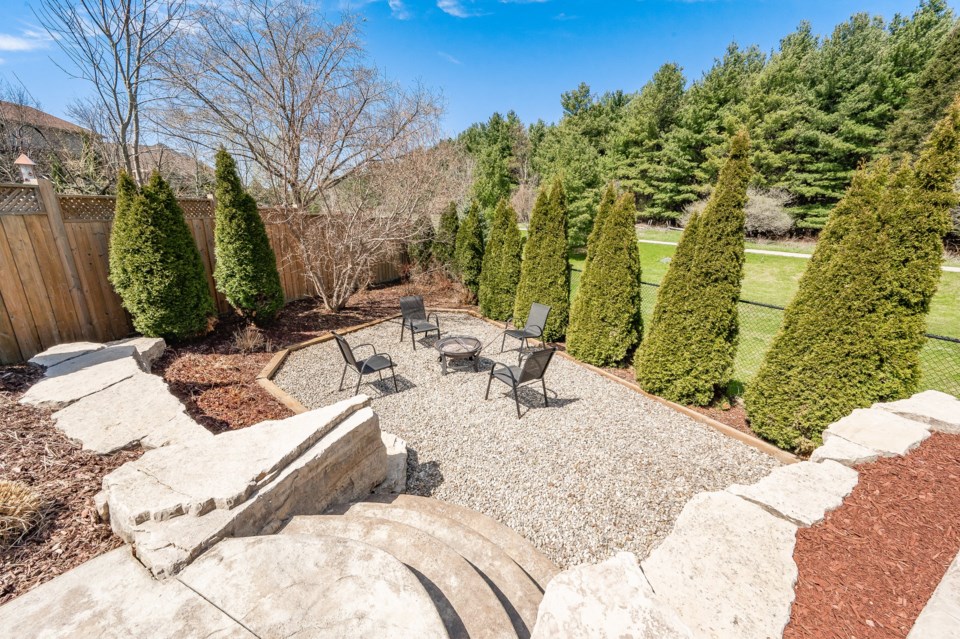 "A lot of people have decided that, rather than trying to commute up to a cottage, they can enjoy leisure activities at home. This property is a great example of that. It is really built for entertaining with a beautiful walkout basement that features a cedar-lined wine cellar, a bar, pool table, and a home theatre. Outside you will find a gorgeous pool with pool house, backyard lawn area, and a beautiful view of Preservation Park," explains Pat.
For more information about this unique property or to find out more about living in Guelph, call Pat at (519) 239-7273 or visit Coldwell Banker Neumann online.