Thanks to Hillary Pagnucco, there is now a tailored, personal concierge service in Guelph to help you take back time.
Pagnucco started her business, Divide and Conquer Personal Concierge Services in January of 2018. Divide and Conquer was a natural, organic development, borne out of past job experience where she was quick to recognize her strengths and passion.
Pagnucco had moved to Guelph years ago to take a job as a nanny. In that role, she took care not only of two children but also the family's homes and cottage.
"Anything that went in and out of the households, I was responsible for—groceries, back-to-school shopping, getting the cottage prepared by packing and preparing for the family to enjoy during all four seasons, any service appointments that came along, any personal appointments, personal shopping—I took care of it all," she says. "I basically assisted in running the household and I ended up loving it."
Pagnucco pivoted from childcare and her background in early childhood education, took what she loved most about that job and started her own company. As a personal concierge, or household manager, she takes great joy in helping others' lives run more smoothly.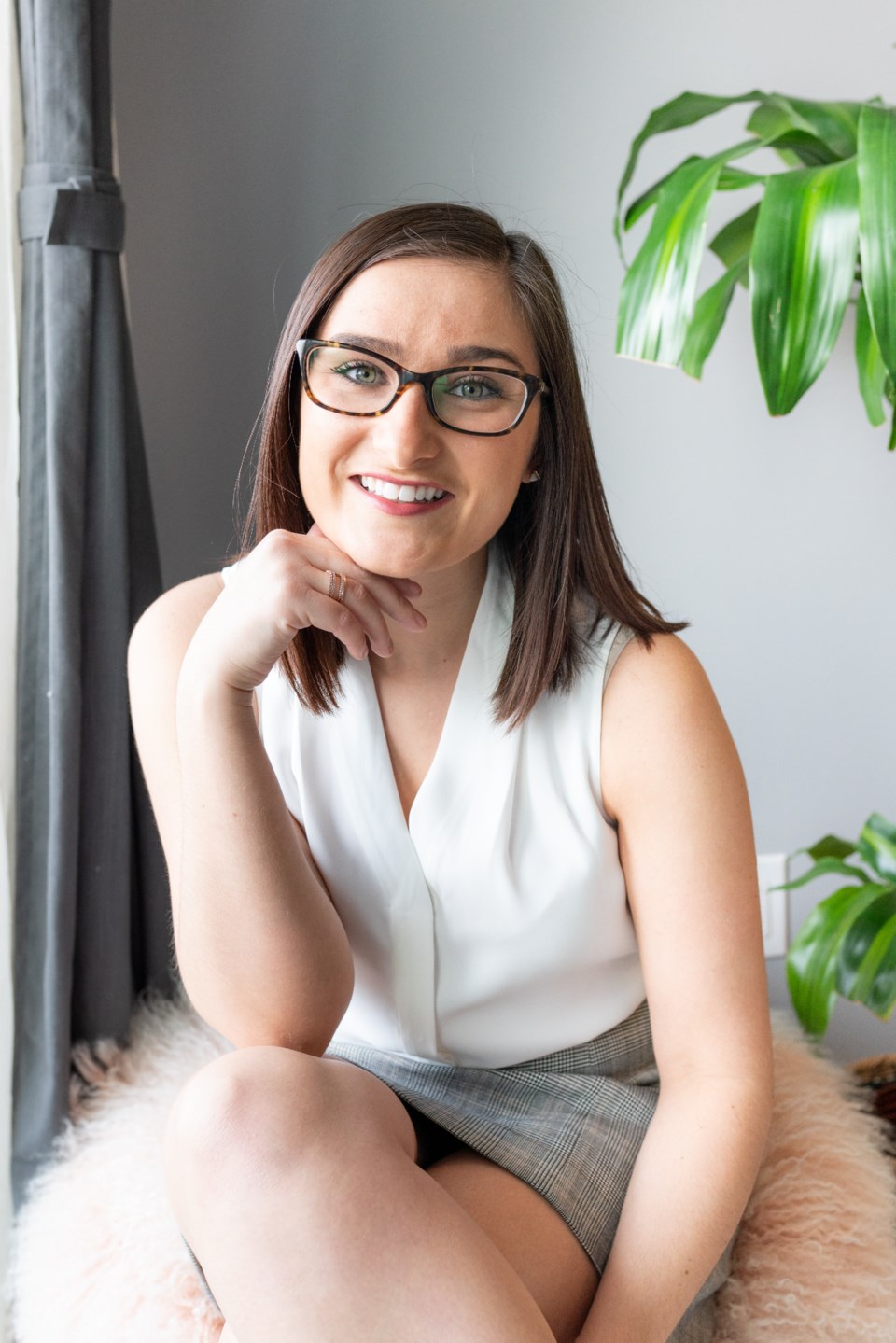 Hillary Pagnucco (pictured) will help you take back your time
Her business aims to serve three primary groups: Large households with complicated scheduling needs, smaller families who want to focus on spending more time with their children, or career professionals who need to devote an enormous amount of time toward their business.
Imagine coming home to the dishes being done, beds made, food prepped, house tidied, and your to-do list completed. "You don't have to do all the work yourself. Divide and Conquer can come in and help you take care of the daily To Dos and your home so you can take care of yourself," says Pagnucco.
"There's more to life than just making sure everybody's beds are made, the groceries are in the fridge, your errands are completed, and your car has been serviced. We have learned to just put our heads down and get everything done, and that's a lot on top of a career!"
With seniors, the workload often falls on their adult children, who are taking care of their own homes in addition to looking after their parents. Pagnucco's services can help anyone who has an older person in their life and needs a bit of extra help; they can also help seniors stay in their homes longer. She can pick up prescriptions, get groceries, run errands, prep food, clean or do the laundry.
Hardworking executives, entrepreneurs, or otherwise career-centric individuals are another demographic that can benefit from personalized concierge services. At the end of a long day, they can come home and still have to cook, do laundry, or a host of other necessary household tasks, but they just might value putting that extra time back into their career or growing a business. Divide & Conquer can give them back that valuable time.
Right now, it's her cleaning, cooking and organizing services that are most in demand. "Cleaning is very time-consuming, people don't want to do it, some people aren't good at it, and it tends to slip away on you really quickly if you're not on top of it," says Pagnucco.
She has a natural gift for organizing and can look at a space and immediately know what needs to be done. She has a knack for knowing how to make someone's home function for them, especially those notoriously tricky areas like the basement, kitchen pantry or the garage. Most of her clients find organizing those places in their house seems to get put off because of the large time commitment required for the task and are grateful for her vision and common sense approach to organization.
She's remarkably generous and judgment-free, and understands that not everyone is able to keep a pristine house. She also knows that her role can cause clients to feel somewhat vulnerable; they're inviting her into their homes, she sees their belongings and dirty laundry. "I value and cherish the relationships that I build with my clients because I'm aware of the fact that they're opening their home to me and it's almost like I become a piece of it," says Pagnucco. "With that comes trust."
It takes a lot of courage to ask for help, something the entrepreneur readily acknowledges. Some have to set their pride aside. "We've been either directly or indirectly taught that to get the job done you just do what you need to do, even if it means sacrificing your own time, family time or self-love. I just don't think that's the way. It takes a village and I want to be part of that village," she says.
Pagnucco believes she is helping clients live their most productive lives in the most nurturing way. They can put the time that she gives back to them into whichever places they see fit: career, family or themselves. Most start out by purchasing five or ten hours, but soon find they want more.
Says Pagnucco, "I honestly do like helping others. I'm a people person, I aim to please and I value the relationships that I build with my clients. I want my community to know that I'm here for support."
One of the perks of the job is hearing about what clients get to do with their newly free time, whether it's fitting in a workout or enjoying some rare time to themselves. Pagnucco finds it motivating, a confirmation that she's exactly where she's supposed to be.
For more information, visit Divide and Conquer Personal Concierge Service or call 705-257-8580. Services are available in Guelph, Kitchener, Cambridge and Waterloo.