The restaurant industry is known for its startlingly high rate of turnover. So when you come across a place where several employees have worked there for years, it stands out.
At East Side Mario's® Guelph, finding long-term employees is easy. In fact, starting at the restaurant and staying on for years has become something of a tradition.
Here are five long-time employees sharing their experiences.
Christine Callaghan, Manager
Started in 2006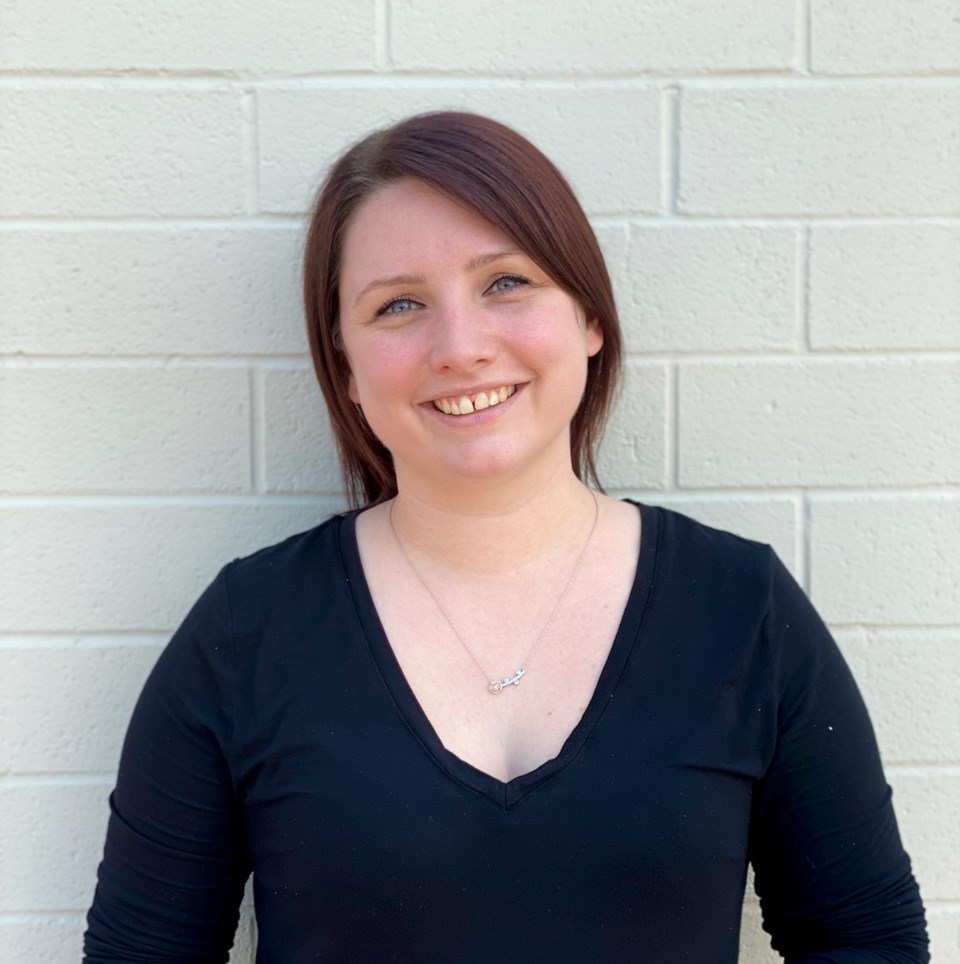 Callaghan started working at East Side Mario's® Guelph, at the age of 16, as a hostess. She never thought she'd be at the restaurant so long. "I kind of thought it would just be like a high school job. I'd make some extra money on the side," she says.
Both of her sisters had worked there before her. They always told her how much they liked it and how much fun they had. They were always hanging out with people they worked with.
After she started, she made friends, then more friends. "Then it just kind of becomes a family. We're all so close there," she says. "It's like another home that you can go to and it's just so nice to have that support system at work."
Now she is the front of house manager, running the shifts. She also takes part in the hiring and training processes for hosting and front of house positions. "That's where I started so that's where I'm comfortable," she says.
In between, she has worked every position out front. After starting as a host, she moved to take out, then serving and bartending. She was a shift supervisor for about six months before becoming front of house manager.
Throughout her life, her whole family has worked in the restaurant industry.
"I can't say for other restaurants, but it doesn't really seem like there's the same sense of camaraderie. We're all happy to see each other," says Callaghan. "I think it's important that when people come in, they see we're having fun and it's not like we're just on the clock. It's a fun place to work."
Matthew Stevenson, Kitchen Operations Supervisor
Started in 2004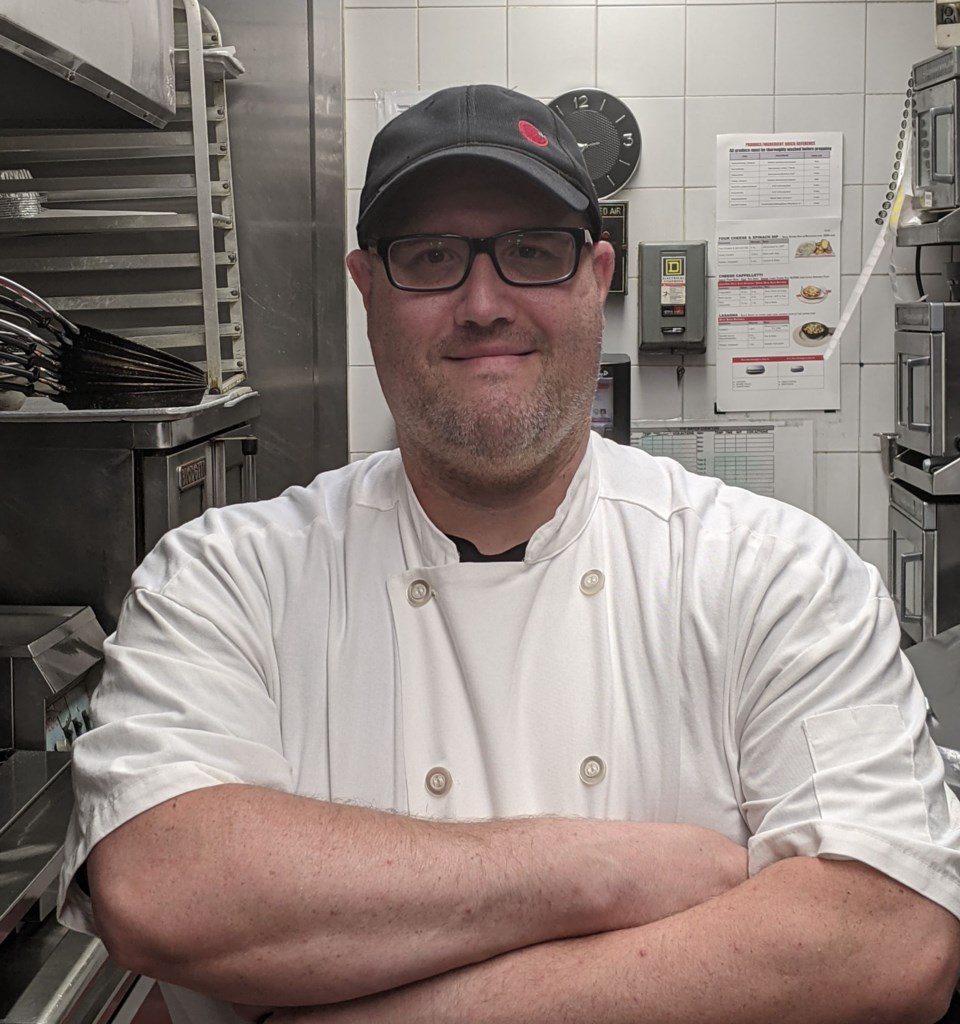 Matthew Stevenson started here in his early 20s. He was 22 years old when he began as a prep cook.
He likes to do everything, so soon he was working in pizza and salad, then got promoted to the line. "If my job is starting to get stale, I need to start learning how to do something else," he says. He learned how to do liquor and beer inventory, and small wares inventory, making sure the restaurant has enough plates, spoons and forks and ordering more equipment if needed.
As the Kitchen Operations Supervisor, he's responsible for doing inventory once a week, making sure they have enough product to last throughout. He does the ordering, makes sure the kitchen functions properly, does a lot of cleaning, is a team leader and makes sure all of the dishes are being made properly.
"I've also worked in Front of House learning how to do hosting jobs," says Stevenson, who has always had a passion for cooking. "I want to learn how to do everything in the restaurant. My strengths lie in the kitchen, but I want to learn how to do all of the jobs. I'm always willing to learn something new."
It's the people who own the restaurant and the bosses that make East Side Mario's® such a great place to work. "They're just great people to work for," he says. "I love working here because we are a super busy restaurant. I've been to others and I've never seen them as busy as we are. I love that part. The people you work with are great, it's just a great place to work."
He recently took some management courses at Conestoga College. Says Stevenson, "One day I would like to eventually become the Kitchen Manager. I like where I am, but I just need to keep climbing that ladder."
Harley Orton, Front of House Supervisor
Started in 1993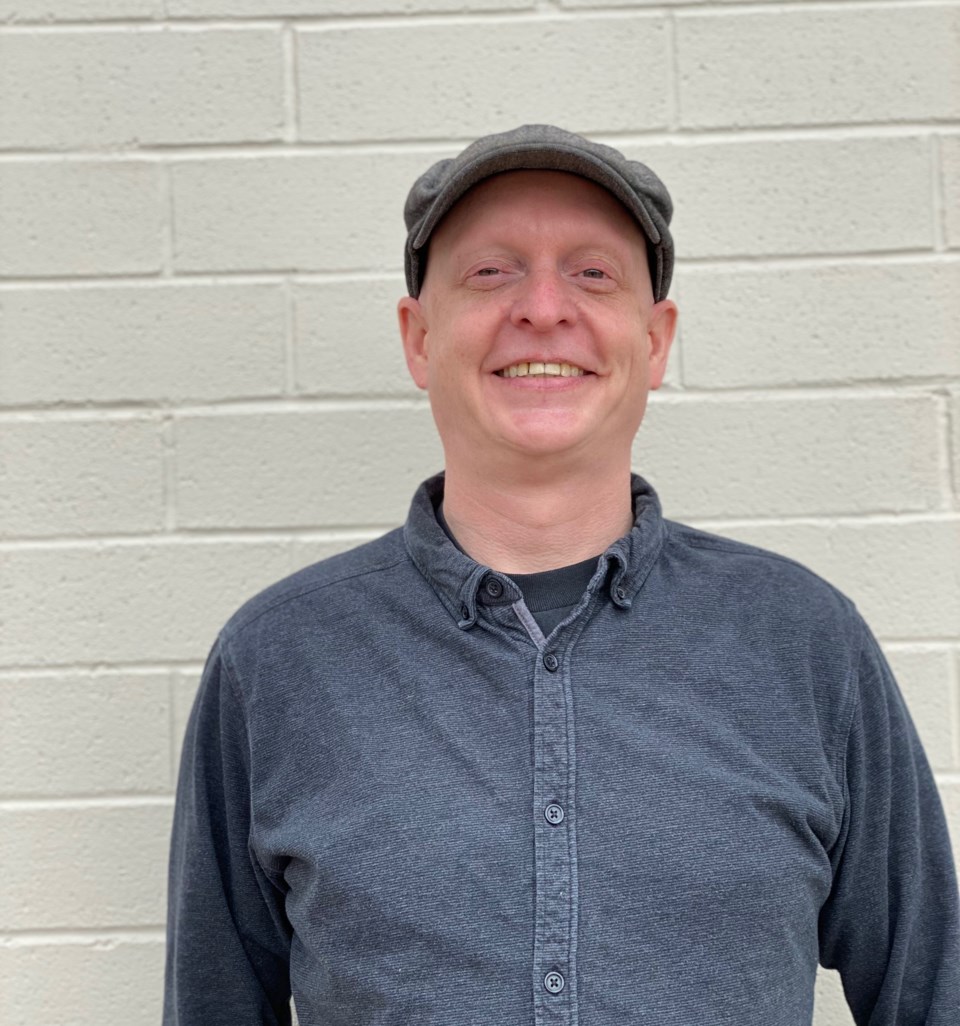 The joke among staff is that Harley Orton came with the building. He's been there since the restaurant first opened.
He was 18 years old and a traditional fry cook. Now he spends 60 per cent of his time as a Server, plus one or two floor Supervisor shifts a week. "I basically made my way out to the Front of House," he says.
Like the others, he has held a variety of positions in the restaurant over the years. He's been a Kitchen Supervisor, a Sauté Cook, a Bartender and worked takeout.
"To me, the restaurant industry in general is appealing. I like the hours and the atmosphere. Sue and Jerry (Auger) are very good owners. They are very by-the-book—in a positive way—which makes it a comfortable place to work. They follow all the guidelines," he says.
"They've been able to start from the top down and hire good people that make it a family atmosphere, so there's a lot of camaraderie that makes it enjoyable to go to work."
Orton has been in the industry so long he's developed countless friendships with people who have also worked at other restaurants. He helps them out at weddings and banquets and did a stint at the Canadian Open one year because his friend was the Executive Chef there.
He had no idea what he wanted to do after high school, but found he loved the restaurant lifestyle. Says Orton, "Sue and Jerry made it easy for me to stay here. I've never really had a reason to leave."
Success is a top-down thing, he explains. Over the years, they've had three main general managers who put in good systems and fostered a family feeling at the restaurant from the beginning. This is what helps them keep their long-term staff.
"I'm obviously the oldest one because I've been there forever, but we do have a bunch of other staff that have been there 15 and 20 years, which is a rarity in the food industry," says Orton. "They're really good to us and they do lots of things to reward their long-term staff."
There is a three-year benchmark; any staff member who has been there that long used to get a gift at Christmas. Now they take all of the three-year staff out for a different activity. They group has done indoor skydiving at iFLY, axe throwing, an escape room, laser tag and a comedy club in downtown Toronto. They are taken out for dinner afterward too.
"They do lots of things to foster that sense of family," he says.
Darryl Danniels, Assistant General Manager
Started in 2004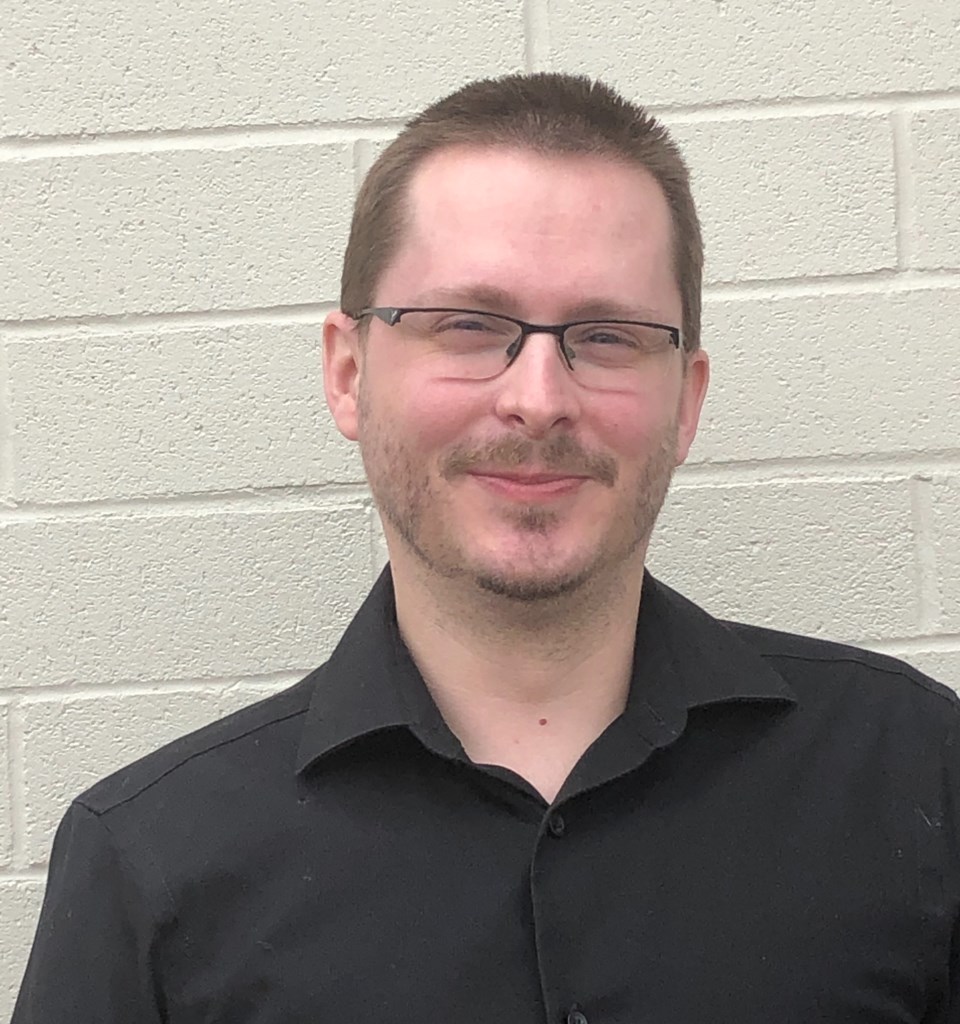 Darryl Danniels started working in kitchens at the age of 15. He worked with his brother Greg at The Whistling Mountie, a corner dive party place that served bar food. He also worked at Dairy Queen®.
He is now the direct report of every single person who works in the kitchen and is responsible for ordering and inventory management—food, paper, plastic, chemical, basically everything that's not booze. He is also responsible for hiring and training, for the entire restaurant, not just the kitchen. That means he does all of the things that go into a regular everyday shift, whether that's running a shift in the kitchen or front of the house or working a station in the kitchen himself.
He started working there part-time as a University of Guelph student, in pizza and salad. It helped to pay the bills while in school. He has also worked prep, on the line in the main kitchen (all six different sections), as a supervisor and a certified trainer.
He first joined the management team in February 2012 as the Kitchen Manager and was promoted to Assistant General Manager in August of 2018.
"I did it all in the kitchen and then took the big step to move into all things outside of the kitchen as a manager, without having experience in any of them. Going out front was starting fresh in a different way. I had to learn everything, even setting the table," says Danniels. "The staff that I worked with were great. At certain points, some of my subordinates were training me to be their boss."
He appreciates the sense of inclusion and family that has been there from the very beginning. "The atmosphere is warm, welcoming and addictive—in a good way," he says.
Danniels studied history and French at the University of Guelph and envisioned himself becoming a teacher. After graduating, the plan was to go to teacher's college, but he had been taking on more and more responsibility at work. "I realized I was already a teacher. I was cultivating that atmosphere with young minds who were young adults. Also, working in the kitchen is tactile and satisfying," he says.
The ages of the staff range from 15 to 52, and that's only because 64-year-old Sheila Trimble retired this year. At the last Christmas party in 2019, there was an employee in attendance who represented every single year the restaurant had been open, from 1993 to present day. "Someone had started working for East Side Mario's in every one of those years," says Danniels.
The staff love each other and frequently stick around after their shifts have ended, enjoying a beer and some food. Friends, neighbours, cousins and siblings have been brought into the group, hired on by recommendation from current staff.
"During non-Covid times there's something intoxicating about the camaraderie that comes with excelling through a difficult shift on Friday and Saturday nights when you're at your busiest. It's that brothers-in-arms feeling of getting through it together and it's no small example of teamwork," he says.
The restaurant typically employs over 90 people and often a two thirds or more are employees who have been there longer than three years. Says Danniels, "In an industry that routinely sees 100% turnover in two-to-three-year span, we hang on to those people."
Rob Veltman, Server
Started in 2007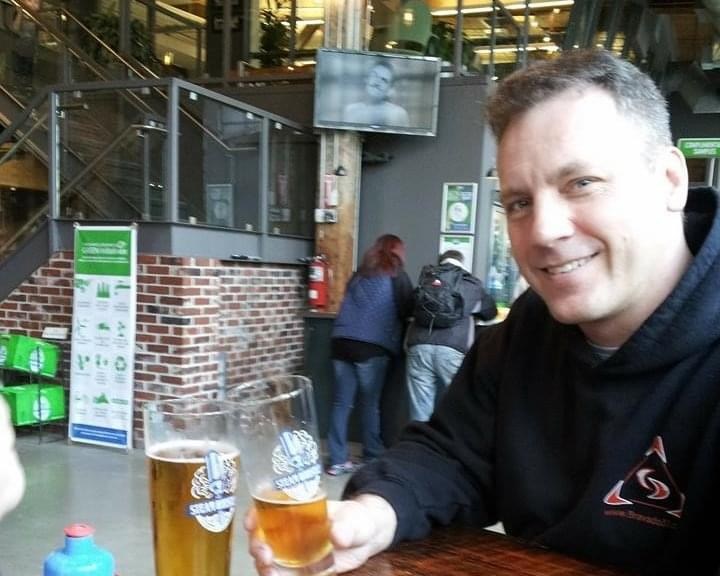 Rob Veltman started at the age of 23. Over the years he has left and come back a couple of times, always in the role of server.
Owners Sue and Jerry Auger have always been so accommodating. They gave him full-time hours when he needed it. Veltman now teaches martial arts as well and can only work certain hours; they always make sure he gets all of the hours he needs. "They've always been willing to work around my schedule and made things easy for me," he says.
"I definitely think they're just such a family at East Side Mario's®. They're always doing things for the entire staff every year, whether it's Misfits Thanksgiving or a big Christmas dinner," he explains. For Misfits Thanksgiving, people who are away from home and can't get back to their families are included in a big Thanksgiving dinner.
Like the others, he had no idea he'd still be working at the restaurant decades later.
Says Veltman, "We joke around, we call it the Hotel California. You can check out any time you like, but you can never leave."
For more information, visit East Side Mario's® Guelph or call 519-763-7861.