Welcome to the 2022 Holiday Gift Card Auction!
Thursday, December 1 at noon to Tuesday, December 6 at 8 p.m
Please READ THE RULES, particularly the part about credit card authorizations. In short, each time you place a bid, the system places a hold authorization for that amount on your card. When you are outbid, the hold is released. If you bid $50 on ten different items, this means $500 of your available balance will be unavailable until you're outbid. Any winning bids at the end of the auction are captured - meaning your card is charged. Buy Now items will be charged to your credit card at the time of purchase. We recommend you use a credit card, not a debit card for this auction. A released hold may take several days to reflect on your statement.

What happens if I win?
After the auction closes, it may take us a few days to process the results. If you have won an item, you will receive a confirmation email, which will contain pick up instructions. For any auction related questions, please email [email protected]
Closed on Tuesday, December 6, 2022 8:00:00 PM
---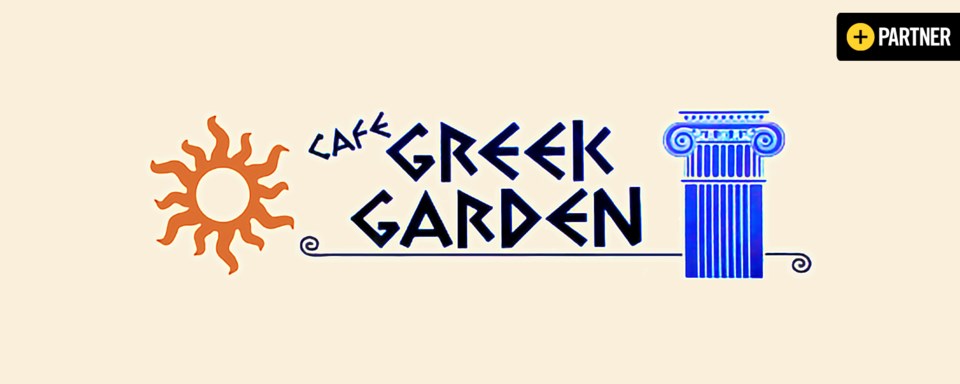 About Café Greek Garden
Cafe Greek Garden, winner of numerous awards, is not only a must for anyone visiting Guelph but is also a favorite among locals themselves! We pride ourselves in providing our customers with a wide variety of the finest quality of freshly cooked Mediterranean cuisine in an atmosphere reminiscent of lovely Greece. the menu includes traditional Greek appetizers and salads, lunch, full course dinners, as well as take-out service and catering, During the summer, enjoy your meal in the sunshine on our beautiful patio!
497 York Rd
Address

497 York Rd

Phone

519-821-0000