Welcome to the 2022 Holiday Gift Card Auction!
Thursday, December 1 at noon to Tuesday, December 6 at 8 p.m
Please READ THE RULES, particularly the part about credit card authorizations. In short, each time you place a bid, the system places a hold authorization for that amount on your card. When you are outbid, the hold is released. If you bid $50 on ten different items, this means $500 of your available balance will be unavailable until you're outbid. Any winning bids at the end of the auction are captured - meaning your card is charged. Buy Now items will be charged to your credit card at the time of purchase. We recommend you use a credit card, not a debit card for this auction. A released hold may take several days to reflect on your statement.

What happens if I win?
After the auction closes, it may take us a few days to process the results. If you have won an item, you will receive a confirmation email, which will contain pick up instructions. For any auction related questions, please email [email protected]
Closed on Tuesday, December 6, 2022 8:00:00 PM
---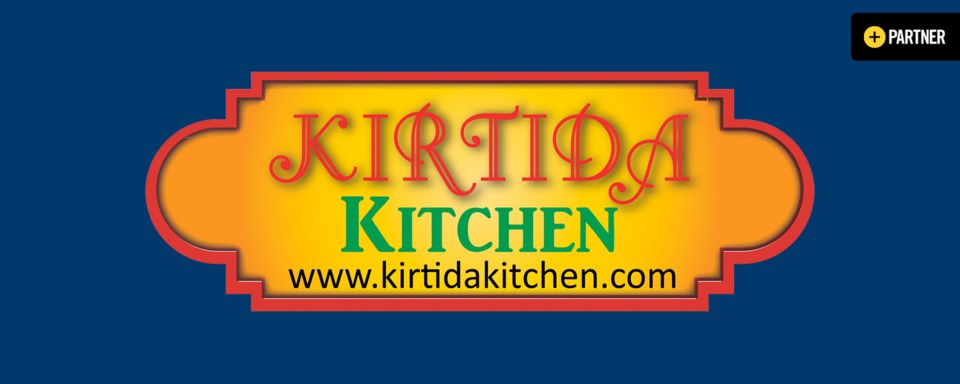 About Kirtida Kitchen
Where Taste is Everything
Kirtida Kitchen is a First 100% Vegetarian Take Out Restaurant, serves home style traditional Indian flavours, and our restaurant is VEGAN and Gluten Free friendly. We also have Prepared Food Vendor Booth in Guelph Farmer Market Since, 2012 and Kirtida Kitchen Food Truck.
Kirtida Kitchen is family run business, offer very friendly environment and very fair price for authentic Indian delights. We have large selection of curries and finger food like, veg. pakora, samosa's , naan bread, roti, paratha. If you are meat/chicken lover please come and try our most popular dishes Sahi Paneer, Paneer Tikka Masala, Bengan Bharta , Veg. Biryani. All our curries are made after your order have been placed; we also offer customize choice for your spice level.
Additionally we also offer Catering services for Small or Large group or Corporate events.
Come and visit us to believe the traditional Indian Taste, At Kirtida Kitchen we believe "Where Taste is Everything"
265 Eramosa Road
Address

265 Eramosa Road

Phone

(519) 766-0055