Welcome to the 2022 Holiday Gift Card Auction!
Thursday, December 1 at noon to Tuesday, December 6 at 8 p.m
Please READ THE RULES, particularly the part about credit card authorizations. In short, each time you place a bid, the system places a hold authorization for that amount on your card. When you are outbid, the hold is released. If you bid $50 on ten different items, this means $500 of your available balance will be unavailable until you're outbid. Any winning bids at the end of the auction are captured - meaning your card is charged. Buy Now items will be charged to your credit card at the time of purchase. We recommend you use a credit card, not a debit card for this auction. A released hold may take several days to reflect on your statement.

What happens if I win?
After the auction closes, it may take us a few days to process the results. If you have won an item, you will receive a confirmation email, which will contain pick up instructions. For any auction related questions, please email [email protected]
Closed on Tuesday, December 6, 2022 8:00:00 PM
---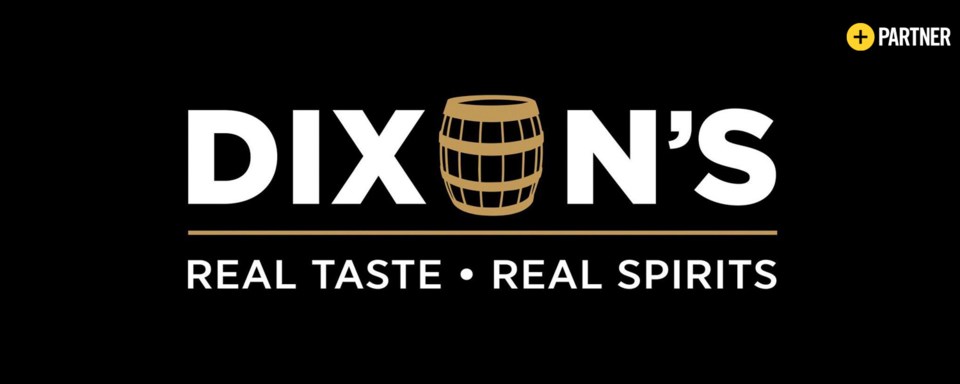 About Dixon's Distilled Spirits
Premium Canadian spirits, hand-crafted with care.
Dixon's Distilled Spirits is an award-winning craft distillery located in Guelph, Ontario. Inspired by the rich heritage of Ontario's agricultural heartland, we use the finest locally-grown ingredients to produce our premium lineup of wicked smooth, small-batch spirits.
Visit the distillery and taste the difference for yourself. Or look for our premium gin, vodka and whisky products at an LCBO store near you.
At Dixon's, the only thing we love more than making fine spirits is sharing what we do with people like you. We offer scheduled group tours, host events at our distillery, and are happy to accommodate casual drop-ins to our sipping room.

355 Elmira Rd N, Unit 106
Address

355 Elmira Rd N, Unit 106

Phone

519.362.3358