Welcome to the 2022 Holiday Gift Card Auction!
Thursday, December 1 at noon to Tuesday, December 6 at 8 p.m
Please READ THE RULES, particularly the part about credit card authorizations. In short, each time you place a bid, the system places a hold authorization for that amount on your card. When you are outbid, the hold is released. If you bid $50 on ten different items, this means $500 of your available balance will be unavailable until you're outbid. Any winning bids at the end of the auction are captured - meaning your card is charged. Buy Now items will be charged to your credit card at the time of purchase. We recommend you use a credit card, not a debit card for this auction. A released hold may take several days to reflect on your statement.

What happens if I win?
After the auction closes, it may take us a few days to process the results. If you have won an item, you will receive a confirmation email, which will contain pick up instructions. For any auction related questions, please email [email protected]
Closed on Tuesday, December 6, 2022 8:00:00 PM
---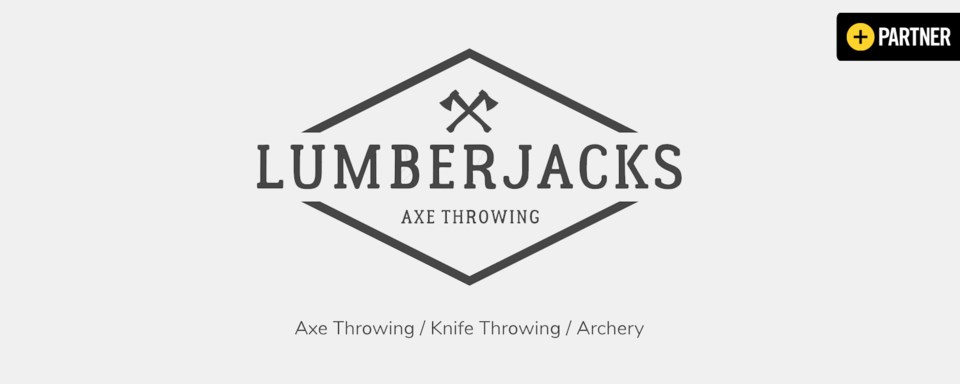 About Lumberjacks Axe Throwing
READY. AIM. THROW. From experienced throwers to newbies, ALL WELCOMED!

When you come to Lumberjacks you'll learn quickly that we aren't just muscle and beards. We are here to provide a safe an reliable axe throwing experience for all genders and ages, not just lumberjacks and ninjas. Our staff will work with your group and teach you how to safely throw axes, toss knives or snipe a bullseye with an arrow!

Our facility isn't just for beards. We make sure to have a fun and enjoyable experience for anyone looking to participate.

We are fully licensed to serve alcohol, including our own Lumberjacks Craft Beer! We also offer a great assortment of snacks and drinks to appease everyone.

We have experiences suited for individuals or groups. Walk ins are always welcome and groups can book to have a private lane.

Our facility was built with accessibility in mind. We have a designated washroom and lanes that everyone can use.