Kristin Ghent - Chestnut Park West Realty
---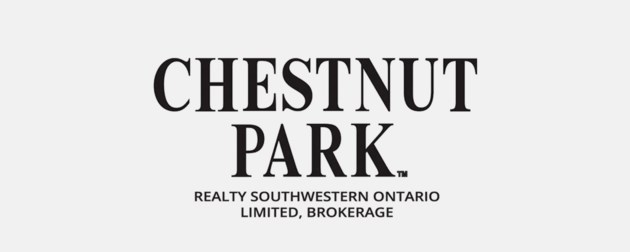 You're looking for a place in Guelph, but not just any place. You don't just want a house; you want and deserve a home. Or you'd like to sell your family home and want your last memories there to be great ones. Not only is our team experienced in the currents of the Guelph market, but we put our clients first and make it an enjoyable ride. We're best known for our approachable, professional yet fun qualities, and we work really hard to deliver exceptional service that'll end with a set of keys in your hands or a sold sign on your front lawn.
Located in downtown Guelph, Chestnut Park West brings a premier real estate experience to home buyers and sellers. Established to bring together the most experienced and highly regarded group of professionals in the real estate space and have created a model that is more responsive to today's real estate market in Southwestern Ontario. At Chestnut Park West we're experienced, we're determined and we're full time. Your interests come first.
Call us today - we'd love to go over your wish list and see how we can make it happen for you!
---
Our People