It's a question I get so often now with home prices rising again and going up as far as they have; "How will my kids afford a home?"
Many families are struggling with affordability while trying to achieve their own real estate goals, so it's natural that they look further to the future and wonder how the next generations will follow suit.
Well, maybe our kids will be drafted to the NHL, or become a successful doctor like we can only hope, but if they don't, it's probably safe to say that they may need help. But what if mom and dad can't help when they need it? How do we aid in our child's pursuit of real estate in a decade from now, for property that we can just afford ourselves today? It may be no different than any type of savings plan; figuring out a way to get them "anchored in" earlier.
Look, helping your kids prepare for their future is nothing new. RESP's, Canada savings bonds, and piggy banks are all instruments that have been promoted for years, but I would argue that maybe it's time we look at some different routes as well. Perhaps that's buying an investment property. It's another anchor in the real estate waters that can help position your child years ahead of when they are ready.
I bought an investment property when I was nineteen, long before I even moved out of my parents' home. Now, I didn't realize it then, but that early ownership helped put me in a better position for buying my own home when the time came. Real estate is a wonderful tool to invest in. This is something more and more families may need to consider. Depending on what age your children are, you can get them almost 2/3 of the way through their mortgage by the time they are ready to go out on their own.
In contrast to other investment opportunities, real estate has always made the most sense to me for a number of reasons, but here's just one example of why: if I buy an investment property and it increases in value by 10%, it increases in value by 10% on the total value of the property, not just the down payment, therefore amplifying my return. Sure, there is more work in owning a home, but that may be a small price to pay. After all, my kids can't live in Apple stock. Look at how the returns have differed between conventional stock investment and real estate over the past years (see chart below). If a purchased Apple stock share increases in value by 10%, the increase is proportional to the original amount invested, while in comparison, the return on a real estate investment can be leveraged to provide additional investment opportunities.

*Info from the chart is taken from Appendix A and B below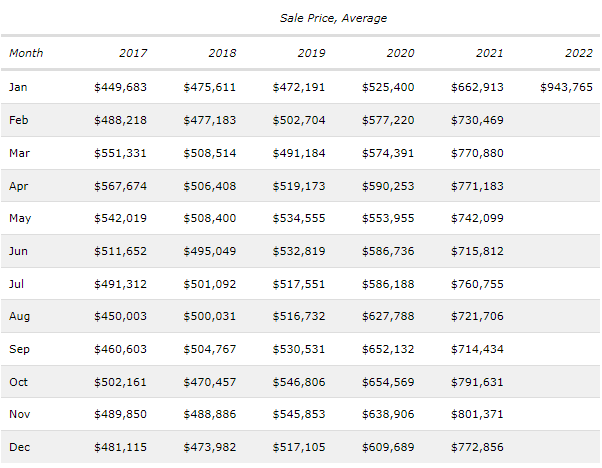 The reality is, home prices in our lovely city have markedly increased, however, compared to other cities around us, they still offer incredible value. You could look at it and say, 'maybe our kids will decide to live elsewhere, maybe they have a well-paying job and this conversation is moot anyway', or just hope prices come down. These seem like low percentage bets. Hoping prices come down means that you are betting for something history has already proven wrong.
Saving for our kids' futures is nothing new. I feel that home prices have just made it clearer and investing in something we know they will need just seems to make more sense anyway. Time has always been a real estate investor's best friend, we just need to decide when we start that clock.