When your home and auto insurance comes up for renewal, this is a great time to take a look at some insurance saving opportunities, and to ensure you and your family have the right coverage in case of a claim or emergency. From talking to many of our valued customers, we can see there have been many changes over the last year to the average household.
Reviewing your insurance coverage and your new insurance needs is an important practice to make sure everyone is covered properly. As well, confirming all vehicles and your contents in your home are covered and listed within your insurance policies. While you are reviewing your Home and Auto Insurance needs here are a few things to consider that could help you save money on your monthly insurance premiums.
Home & Car Bundle: When you combine your home and car insurance with BIG-Guelph you could qualify to receive a discount.
Claims Free Reward: Save BIG when you are claims-free; the longer you go, the more you can save!
Multi-Vehicle Discount: Whether you have a new teen driver or another family member in your home, insuring two or more vehicles with one of our Trusted Insurance Partners provides you with a Multi-Vehicle discount.
Winter Tire Discount: Have you informed your Broker that you have winter tires on your vehicle? Winter Tire Discount is available when you drive with 4 winter tires from November to April each year.
Home Security Savings: Get additional savings for a connected, burglar, fire, or water alarm system.
Linamar Employee Discount: Are you a Linamar Employee? Ask one of our Brokers at BIG-Guelph about your Home and Auto discounts that are available.
CAA Members: Are you a current CAA member? At BIG-Guelph we offer CAA Insurance discounts to qualifying CAA members.
Mortgage Free Savings: If your home is free of a mortgage or secured line of credit, make sure your Broker is aware. This can help you acquire a lower Insurance Premium for your Home Insurance.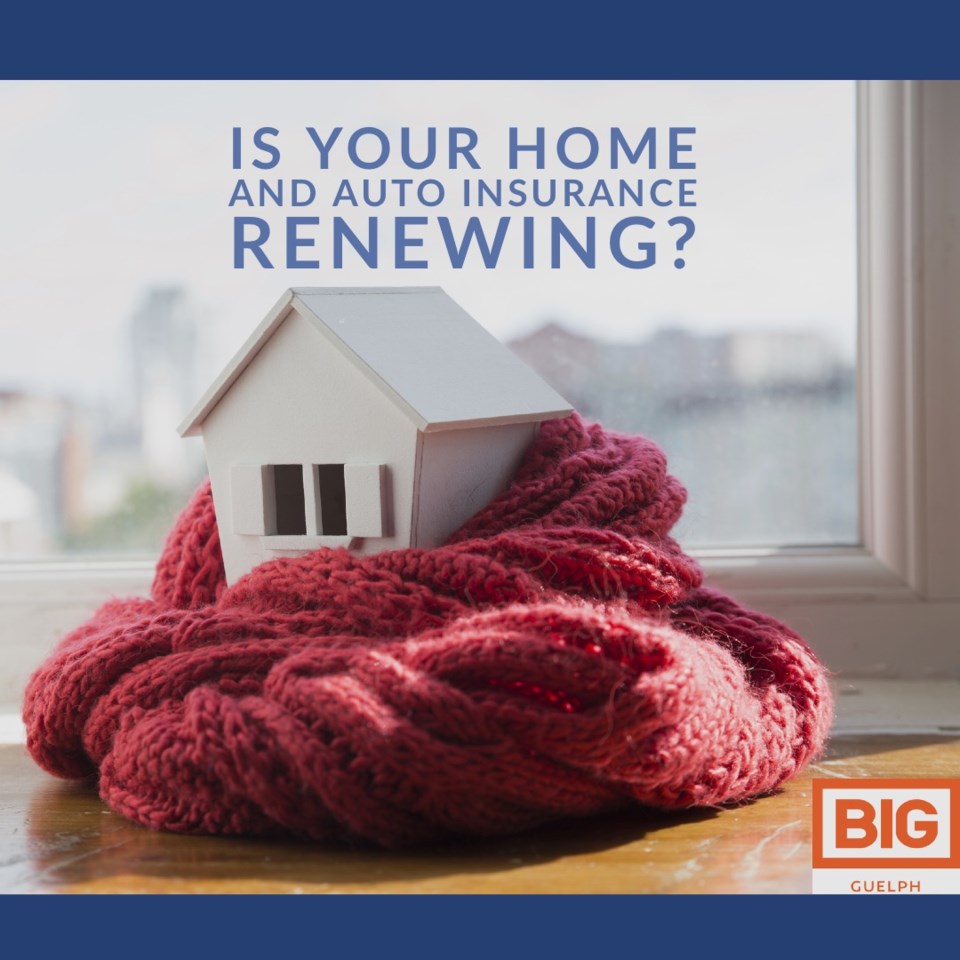 BIG-Guelph Insurance Brokers want to ensure you are covered properly and are also aware of the cost savings you and your families have access to. As one of Ontario's award winning and leading Insurance companies we deliver insurance products our customers can depend on. We will work with you to find all the ways you could save BIG on your Home and Auto insurance. Remember, you might already be doing so many of these things mentioned in this article; but you haven't let your Insurance Broker know, now is the time. Let us know, and find out how much you could save on your Home and Auto insurance.
Already have your Home and Auto insurance with Billyard Insurance Group-Guelph? Call today for a full review. Looking to switch your Home and Auto insurance? Contact your BIG-Guelph Broker today (https://www.thebig.ca/guelph or 226-780-0802), we are ready to help you.