In the dynamic world of martial arts, where discipline, character-building, and resilience are paramount, Fighting Griffin Family Karate (FGFK) has emerged as a beacon of tradition and values.
This year marks a significant milestone for the dojo as it celebrates two decades of dedicated service to the Guelph community and beyond. FGFK's commitment to fostering personal growth and development shines through in its unique approach to teaching Okinawan Goju Ryu Karate.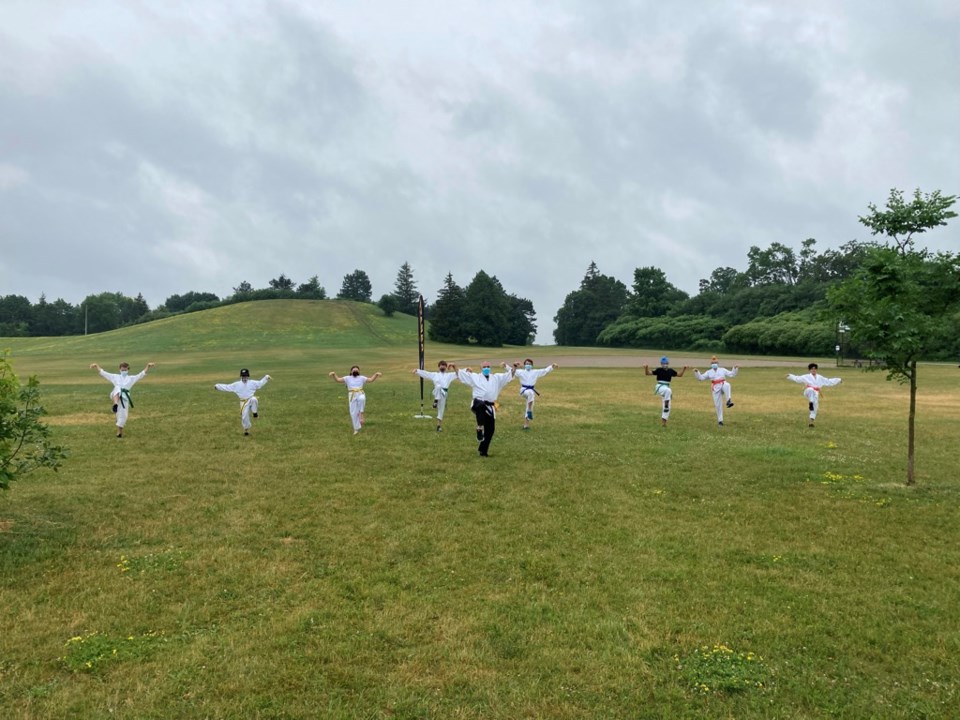 Even during the past years that tested the resilience of individuals and communities worldwide, FGFK rose to the challenge by adapting swiftly to the changing times. When COVID-19 disrupted daily routines and in-person gatherings, the dojo moved its classes online.
They ensured that children remained active and engaged by offering theme classes, online game nights, and private lessons. FGFK continued its regular class schedule outdoors and through a hybrid model when circumstances allowed.
For FGFK, teaching resilience isn't just a principle; it's a way of life. They firmly believe in practicing what they preach, ensuring their students receive consistent training, and fueling their bodies and minds with values and discipline. Keeping children on a regular schedule and actively engaged was a testament to their commitment to their students' well-being.
In celebration of their 20th anniversary, FGFK is hosting a small celebration for its members. However, much like their training philosophy, they believe in celebrating milestones and then carrying on, dedicating themselves to their students and the values they hold dear.
FGFK distinguishes itself through the personality of its senseis and its unwavering focus on individual development and lifelong learning. Traditional Okinawa Goju Ryu Karate serves as the vehicle through which they teach and reinforce values such as commitment and consistency, which are seen as the path to developing a complete person.
The dojo is committed to offering a nurturing environment that fosters a growth mindset where progress is earned individually. They instill the belief that "we/they can do hard things" and emphasize the importance of personal responsibility for one's success, accountability, and living up to standards of humility and respect for others in everyday life. Karate behaviour extends beyond the dojo, reflecting their dedication to character development.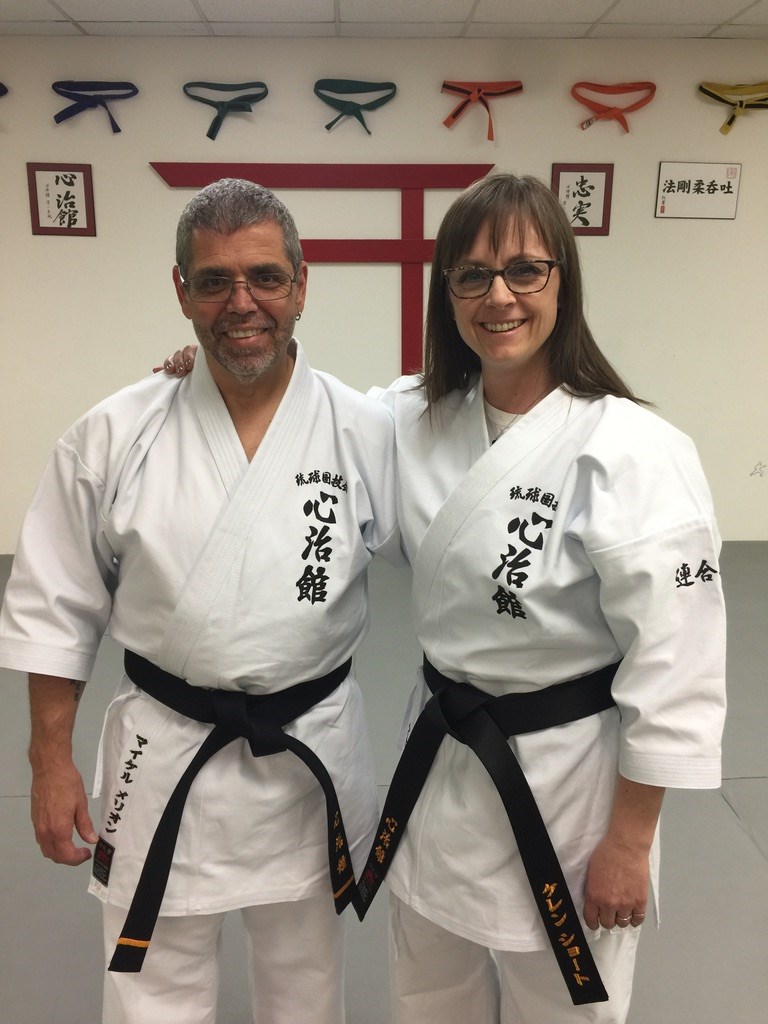 FGFK stands out with its unique preparatory program for 5-6-year-olds, known as "Little Griffin."
This program equips young learners with the skills and coordination needed for a successful martial arts journey. Their youth-focused classes cater to Traditional Karate students aged 7-13, while teens and adults can choose from beginner evening and lunch classes.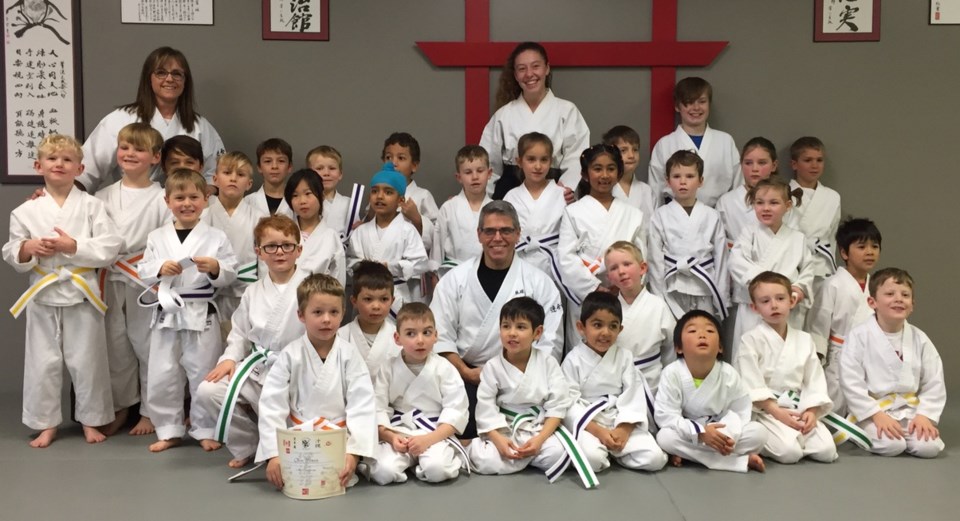 Another unique dojo offering is their 2-week trial, which includes a uniform for $40.
This trial is designed to give students and families an idea of how the training works and get close to the sensei's training methods. This time allows students to become comfortable and decide if this is a good fit for them while also giving parents a chance to listen to how teaching is done or ask questions if they have any.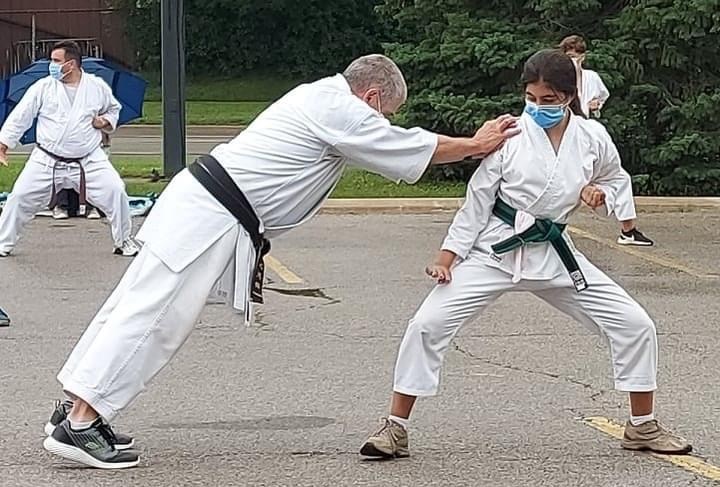 The dojo trains by the motto "Hard work is fun." empowering the children to do their best.
Enrolling your child in FGFK Karate has many benefits beyond the dojo's walls, including increased confidence, improved concentration, heightened self-discipline, enhanced fitness, goal-setting skills, self-defence proficiency, and a fun family activity.
Join the FGFK community today and embark on a journey of self-discovery, discipline, and martial arts excellence. The dojo is located at 511 Edinburgh Road S. Suite 102.
For more information on classes please visit the website. For the 2-week trial, students can find more information and register online here.