With January already in the books, 2022 is officially underway. This means that Canadians are either one month into their New Year's resolution journeys, or they are potentially still mulling over what resolutions to follow through on. One of the more popular resolutions that people usually vow to accomplish over the course of the New Year is working out and getting into better shape. And there may not be a better time than this year to start working out, not only because of the physical health benefits, but also because it helps with depression and anxiety, which are reportedly two major mental health issues that have been impacted by the pandemic.
And while self-motivation can be a difficult factor to deal with when it comes to working out consistently, one company that is looking to push people to accomplish their fitness goals and beyond with their unique fitness practices is the Guelph-based gym, Circuit 33.
Circuit 33 differentiates itself from other gyms in that it is exclusively dedicated to only 75 members at a time (a maximum of three members maximum per floor), which allows the personal trainers to better focus on each member and ensure that each one is able to achieve their fitness results. This high level of focus and attention from the personal trainers begins as soon as clients join the gym, which is when the trainers devise the "Game Plan" for each individual member.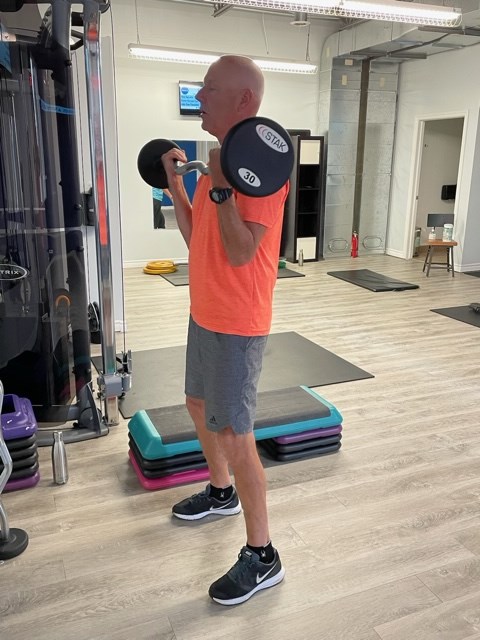 The Game Plan involves personal trainers getting to know what each member wants to accomplish with their fitness goals, and this allows the trainers to devise specific workouts and provide nutritional advice that will encourage members to reach their goals as efficiently as possible. Once the Game Plan is devised, Circuit 33 members then get to experience the gym's distinctive fitness method, which is actually hinted at with the gym's name.
According to their website, Circuit 33 created the "Circuit 33 Method", which are "one-of-a-kind 33-minute circuit workouts that are infused with high-intensity cardio". Through the Circuit 33 Method, the gym wants to help members to burn fat, build muscle, and level up their movement on their fitness journeys.
One of the personal trainers at Circuit 33 who has been assisting clients on their personal journey for a long time now is Randy Dowler.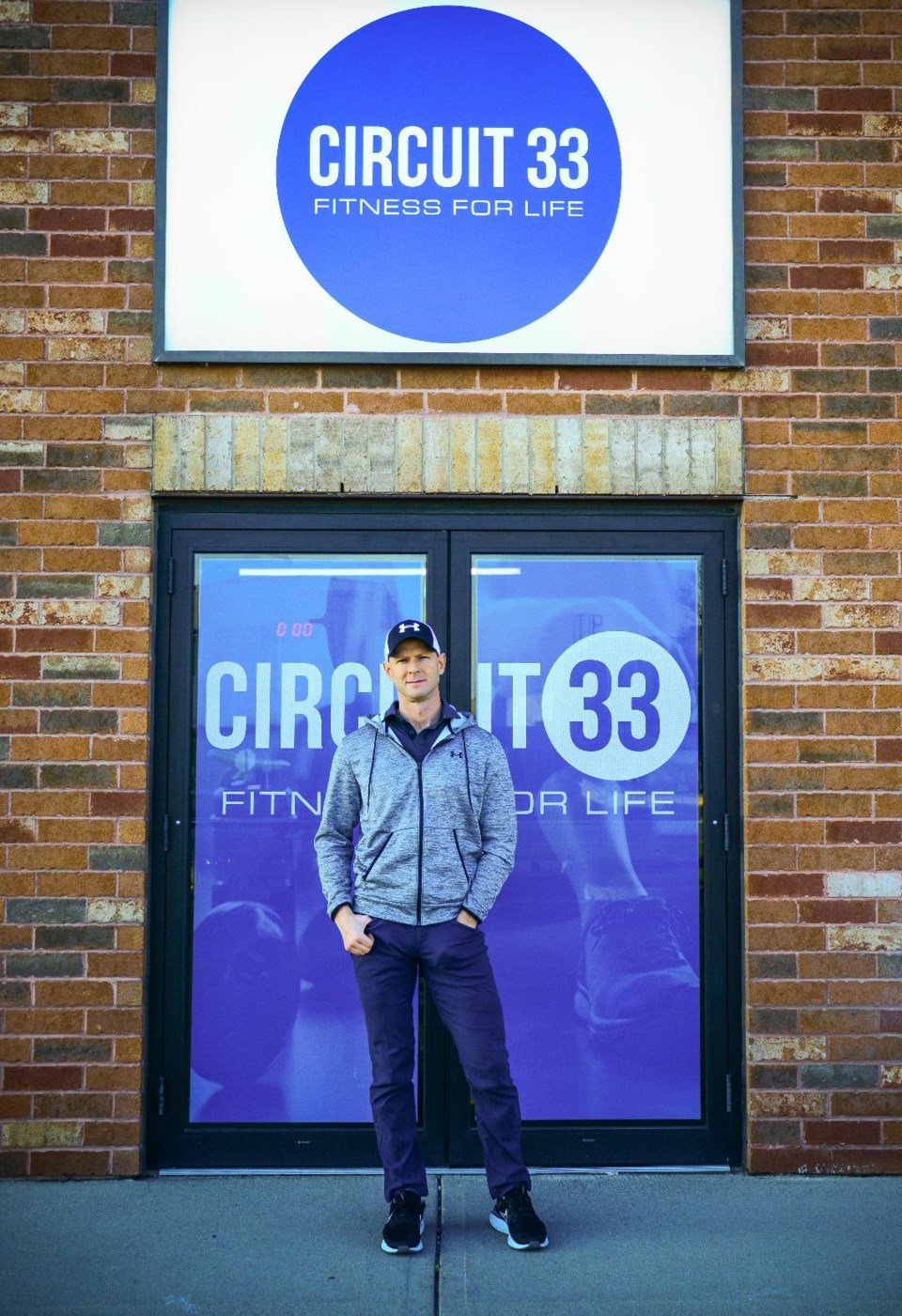 Randy has been a personal trainer for 20 years and counting, and has over 30,000 hours of working experience when it comes to helping his clients to improve their fitness and overall health. On top of being a personal trainer, Randy is also the person who created Circuit 33, and says that the reasons he created the gym was because he noticed that people tend to have a tough time committing to a consistent workout schedule, and he wanted to develop a workout system that was "effective, safe, and efficient" that sufficiently eliminates any excuses people may have for not being able to reach their fitness/health goals.
Prior to Circuit 33, Randy had realized that the clients who committed to a minimum of three private sessions per week were experiencing the most success when it came to their fitness/health. And so, Randy created Circuit 33 so that he could offer "three designed workouts with trainer supervision for a third of the cost" with the intent of helping clients to accomplish their long term results, whatever those goals may be.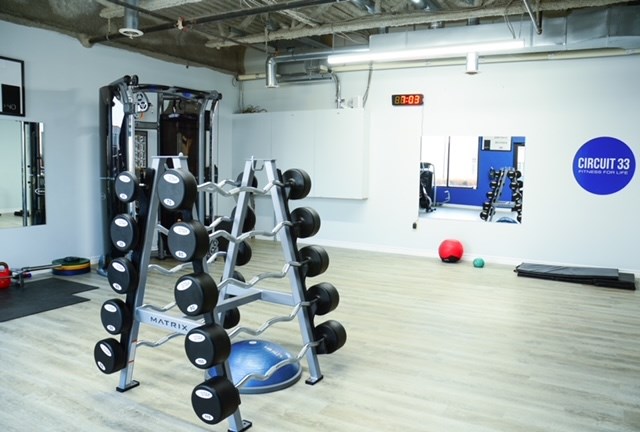 And, even amidst the COVID-19 pandemic, Circuit 33 is committed not only to helping clients achieve their personal fitness and health goals, but they are also committed to safety as they have implemented a number of precautions that should bring peace-of-mind to all of their clients.
Among the COVID precautions Circuit 33 has implemented are:
Three members maximum on each floor per session
Sessions are appointment only
All staff/trainers/members must be fully vaccinated
All equipment is wiped down diligently between each circuit set
The gym's studio allows for at least nine feet of separation between each member
Circuit 33 made a concerted effort to ensure that the ongoing COVID-19 pandemic would not disrupt the high-quality services that the gym offers to their members, and Circuit 33 reiterated those sentiments in the following statement:

"Circuit 33 made a decision last year not to use COVID as an excuse. We discussed with our members how our team would support and encourage them to overcome the challenges of COVID and not let that get in the way of their physical and mental health."
"We are very proud and grateful to our members for an amazing 2021. When we were open, we created a safe space for our members. When we were locked down, we designed home programs or did virtual sessions. Most importantly, we maintained weekly accountability for each member. Going into a New Year, members of Circuit 33 not only got through a very challenging year, but are stronger and healthier than before."
For more details about Circuit 33 and the services they offer, you can visit their website at thecircuit33.ca.
If you or someone you know would like to get started at Circuit 33, the gym is offering a 14 Day Fitness Challenge to prospective members to provide a taste of the style of workouts they offer, their training sessions, nutritional plans, and goal setting. For more information on the 14 Day Fitness Challenge or to sign up, you can find that at thecircuit33.ca/join-the-14-day-fitness-challenge/#join-the-circuit.