Live with longevity
Longevity can mean many things; durability, consistency and steadfastness.
These are the reasons Dr. Claire Jeffery called her clinic Longevity Chiropractic. Jeffery works with people to increase their health potential, and longevity, through chiropractic.
"So often, we think that our genes and outcome are predetermined, yet there's so much we can do to keep ourselves healthy and well and vibrant," Jeffery said.
"I think about that a lot. What are the small changes we can make on a daily basis that, over time, will contribute to greater longevity?"
Her aim with Longevity Chiropractic is to help people focus on small actionable steps that, with time and consistency, can make a significant change.
"I'm trying to give people hope, keep people optimistic, and help people realize that it's not just a guessing game. There are absolutely things that we can do that over time may be effective and helpful."
She wants to empower people to see that healing is possible and they don't have to live in discomfort or pain.
"So often people think things will improve on their own. Being in pain all the time is not normal. That's not right. Being tired all the time isn't normal. It's not right. But yet, we just accept that this is the state that we're in."
According to Jeffery, chiropractic is all about optimizing how the body and the brain communicate.
"If your brain and body are communicating properly, there may be a greater possibility that you're going to experience greater longevity… What if chiropractic could help?"
About Dr. Claire Jeffery
Jeffery has seen firsthand that life can send us on paths we never expected. Even with the best intentions, people will struggle through stress and upheaval. She said that what we do for ourselves can impact our overall health and longevity. Often people think they are sick or tired because of their genetics.
"It's not always bad luck and bad genes. It really can be about the choices that we make on a day-to-day basis, and it's not going to be perfect. There still are genetic components that we have to consider, but our choices have a significant impact. And living life with a spine and nervous system that are working properly may be a critical piece of the puzzle."
Before chiropractic, Jeffery started in kinesiology, then went into chiropractic. She also studied physiotherapy. Her approach focuses on identifying and addressing the root cause of people's discomfort and health challenges.
"We're trying to take all those pieces to tailor a specific approach to a patient. Some patients just need to be doing exercises and check-in with me on occasion."
"Other patients can really turn things around with a tailored treatment protocol. I have seen amazing things happen in the 17 years I have been in practice. I feel so fortunate to be part of this incredible profession."
Jeffery is also involved in the downtown Guelph community. She has partnered with Goodness Me to present monthly health and wellness talks. She also runs a successful weekly drop-in clinic in conjunction with Hope House.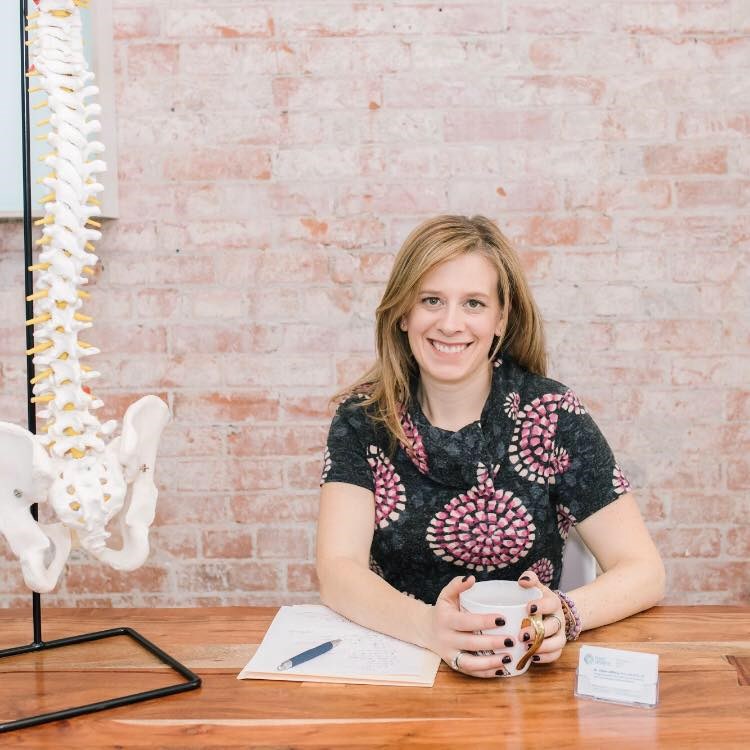 Grand opening
June 7 marked Longevity Chiropractic's first anniversary. Due to the COVID-19 shutdowns and social distancing, Jeffery postponed her grand opening.
Join Jeffery and her team on June 16, from 5 to 7 p.m., for their official grand opening, ribbon cutting and open house. Come see the clinic and enjoy food, beverages and good company.
"I love what I do. People can be nervous about trying chiropractic. Then, when they come into the practice and see what chiropractic is really all about, it can be really empowering!"
"I know I am trying to do the best thing for me because I'm completely motivated by the thought of being a grandmother someday. I want my kids and their children to see that health can last through generations. I want to excite them to live their best, healthiest lives."
Learn more or book a consultation online here.