Food, music and plenty of fun.
That's what rib-lovers will be experiencing at this year's Waterdown Oh! Canada Ribfest June 30-July 3 in Memorial Park.
The Rotary Club of Flamborough AM and the Rotary Club of Waterdown are in the final stages of preparing for the event, which is expected to see a turnout of over 60,000 people during the Canada Day weekend.
Admission to the event is free, but donations – all funds raised are distributed back into the community – are gladly accepted at the gates.
Waterdown Rotarian Nick Brown, co-chair of the festival's organizing committee, says in addition to its six returning "ribbers", the event will include other culinary options like handmade perogies from Stuffed, crispy treats from the Colossal Onion, and roasted corn and yams from Ontario Corn Roasters.
"It is definitely a family outing," Brown said. "A great destination over the Canada Day long weekend. And we want to have something for everybody in our culturally diverse community."
That includes vegan and halal items on this year's menu.
"Every summer, we've been able to add more options for every need, every request," Brown said. "At the end of the day, I think we do a pretty good job."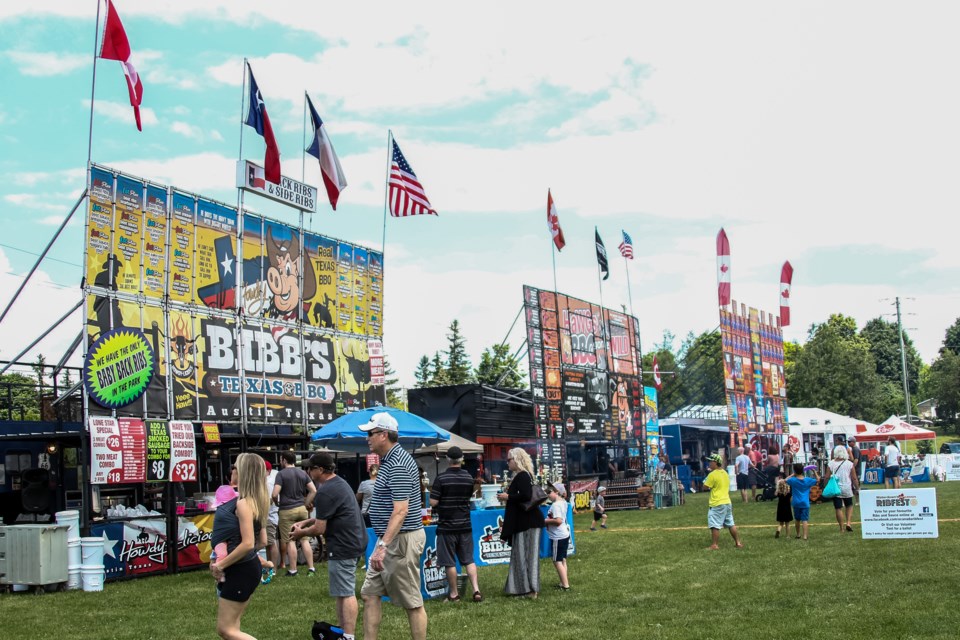 As far as Ribfests go, Waterdown's event is gaining a reputation for its distinct vibe – planners have taken to calling it "the big Ribfest with the small-town feel."
That's likely due to its smaller lineups, friendly volunteers, and the pride in its connections with local vendors, Brown said. Donations collected at the gate will go towards supporting local charities.
Waterdown's Oh Canada Ribfest will be also serving up a great selection of homegrown beverages this year, including brands from Molson Coors and Nickel Brook, along with local favourite, West Avenue Cider. If wine is your preferred drink, you can choose from your favourite reds and whites. Soft drinks will also be available to purchase.
Live music will also be a huge feature of Ribfest, Brown said.
Headliners include Fiddlestix, an eclectic fiddle-rock band that blends country, Irish and rock music to the stage Friday night.
Saturday's headliner is Freedom Train, who brings their passionate, intense classic rock, country and R'n'B interpretations to the stage, while Sunday night's show features TRIBZ, an adult contemporary band rooted in R&B/blues, reggae, pop, and rock fusion.
Oh! Canada Ribfest wraps up on Monday with local favourites the 905 band.
"905 is a lot of classic rock," Brown said. "You'll get the Eagles, the Moody Blues. Chicago."
"Plus, they play with a 12-piece band so you'll get the R'n'B, horn-type 60s 70s and early 80s kind of music."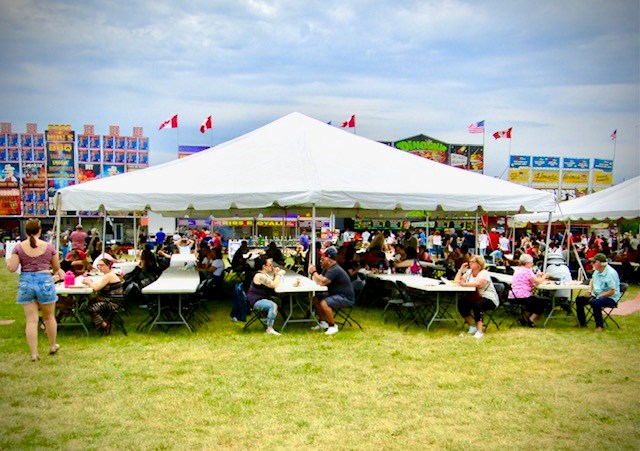 Kids are also in for a treat at Ribfest, Brown said. Magical Midways will be setting up at Memorial Park for the weekend, bringing their own special magic to the summer festival.
"My favourite time of the night is just before dark, between 5 and 7 o'clock," Brown said. "That's when you see young families, and their kids have big smiles on their faces because they ate well, they had some decent food, and now their parents have allowed them to have some ice cream or cotton candy."
"In those hours just before sunset," he said. "It's not as busy yet, and the kids get to run free," Brown said. "They get to be kids."
"That's what the weekend is all about."
For more information about the Waterdown Oh! Canada Ribfest, follow this link.