When it comes to construction and renovation services, finding a reliable and transparent partner is key to a successful project. Look no further than Malamar Construction, a Guelph-based family-owned business that has quickly become the go-to choice for clients seeking top-notch construction and renovation solutions without hidden fees.
Its commitment to client satisfaction is at the heart of Malamar Construction's success. With their skilled team of tradespeople and a focus on honest practices, co-owner Gillian Cuthbert proudly states, "Our mission is to provide our clients with unmatched service and establish enduring relationships. We strive to be the standard-bearer in the industry."
What sets Malamar Construction apart is its dedication to guiding clients through every step of the process. To ensure informed decision-making, they offer a complimentary consultation service, assisting clients with product choices and securing discounts from suppliers to make the process more affordable.
From small-scale residential projects to large commercial ventures, Malamar Construction's versatility and comprehensive approach make them a one-stop shop for all construction and renovation needs.
Cuthbert shares, "We take pride in our ability to handle diverse projects with our skilled team of tradespeople. We also collaborate with our trusted subcontractors when needed, ensuring a seamless experience for our clients."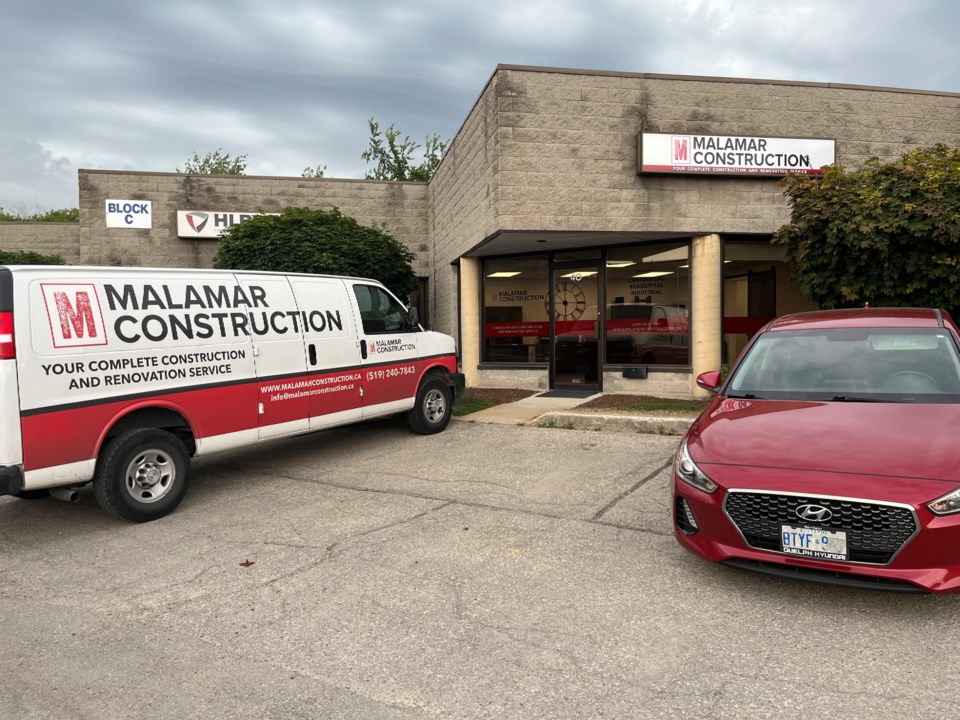 Transparency is the cornerstone of Malamar Construction's philosophy.
They believe that clear communication and honesty are paramount to building client trust.
Their estimation process provides a detailed breakdown, empowering clients to understand exactly where their investment is allocated.
This commitment to transparency has garnered high praise from past and present clients, solidifying Malamar Construction's reputation as a trustworthy partner.
Despite the challenges posed by the pandemic, Malamar Construction has defied the odds and achieved remarkable growth over the past two and a half years. Their office location has further strengthened their presence in the Guelph community. They were honoured to have Mayor Cam Guthrie cut the ribbon at their grand opening in December 2022.
Cuthbert reflects on the journey: "Our story is one of resilience and determination. With over 40 years of collective experience within our team in various fields such as construction, restoration, renovations, banking, HR, sales and marketing, we are confident in our ability to deliver exceptional and transparent service now and in the future."
Malamar Construction's reputation for honesty, transparency and excellence continues to make them the preferred choice for clients seeking construction and renovation services for their homes, offices, or commercial spaces.
"We firmly believe that our success lies in taking care of our clients, employees, and communities," Cuthbert emphasizes. "This ethos will guide us as we continue to provide unparalleled service and build lasting relationships."
For those embarking on a construction project, Malamar Construction advises thorough research before selecting a contractor. Finding a trusted partner is crucial, as the quality of our living and working spaces directly impacts our lives and businesses.
About Malamar Construction
Malamar Construction is a Guelph-based family-owned business that offers transparent and affordable construction and renovation services. With a focus on client satisfaction, they have become a trusted partner for clients looking to build or renovate their homes, offices, or commercial spaces.
For more information or to start your dream project, visit them online here or call 519-763-1777.