Are you the parent of a child who will be attending the University of Guelph?
If so, there's a trend in local real estate you may want to know more about.
"As we launch into 2023, there is a trend we see forming in the investment property market. Parent investors (investors purchasing for their child who attend the University of Guelph) have become a popular pool of buyers so far this year," says REALTOR® Nick FitzGibbon.
Thanks in part to the large increase in demand for rentals—as well as the enormous jump in rental rates—many parents are shifting gears, from helping their child find rentals to finding a REALTOR® who can help them purchase housing instead.
"From an investment standpoint, buying a property with the intent to hold it for years has always been a smart and lucrative strategy. To hold a property in an appreciating market can lead to some financial gains while creating some stability for their child's housing situation during their time at the University of Guelph. Being the landlord guarantees your child will not be uprooted by a landlord who is looking to sell their unit or move into the property themselves. It also eliminates the fear of rent hikes or another big jump in the rental market," he explains.
"All this while you are paying down your own property instead of paying the mortgage for someone else."
If you are having trouble affording or finding a rental for your child, you might want to try reaching out to your mortgage specialist to see if purchasing may be a better strategy for your situation. FitzGibbon recommends speaking to Paul Gazzola of Guelph Mortgage Architects or Dylan Furlong of Champion Mortgage.
The following listings, for example, are currently available.
They're fantastic properties for investors who are looking for a great product and who want to invest in the strong Guelph real estate market. "They are all in great locations for students, depending on what they are looking for," says FitzGibbon.
"One is close to downtown, one the bus route and close to all of the South End amenities and 401, and the final one is in close proximity to the Stone Road Mall and of course a short bus ride to the U of G."
201-1440 Gordon Street is a spacious, 3-bedroom, 2-bathroom condo in South Guelph.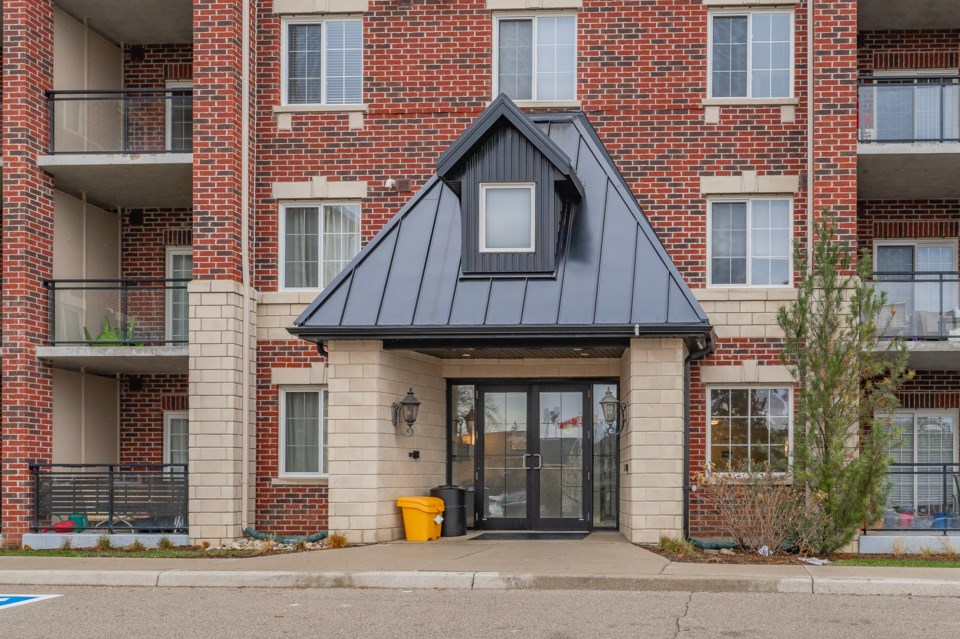 This corner unit has 916 sq ft of living space and receives lots of natural light. It comes with granite countertops, a 2-piece primary ensuite, high-efficiency front loader laundry machines and a parking spot.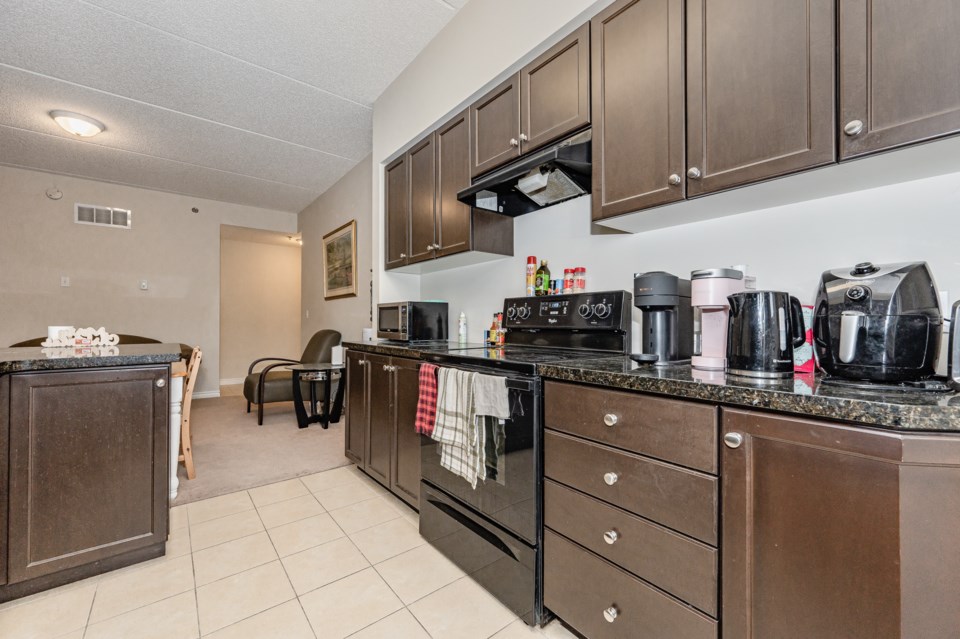 The building includes a great party room, secure underground parking and a tasteful lobby and common area. The Grandview on Gordon is well located in a family-friendly neighbourhood, with easy access to schools, restaurants, grocery stores and shopping; everything you could need can be found within a few kilometres. With bus routes and bike lanes along Gordon Street it would make the ideal home for a young university student.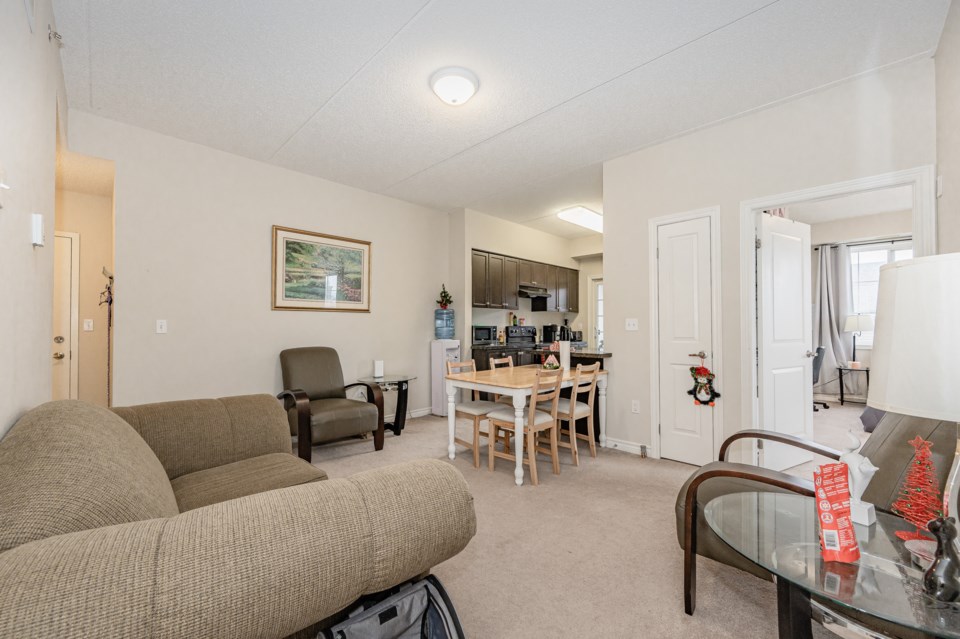 Take the virtual tour to learn more.
408-5 Gordon Street is a 1-bedroom and den, 1-bathroom, 673 sq ft condo in downtown Guelph.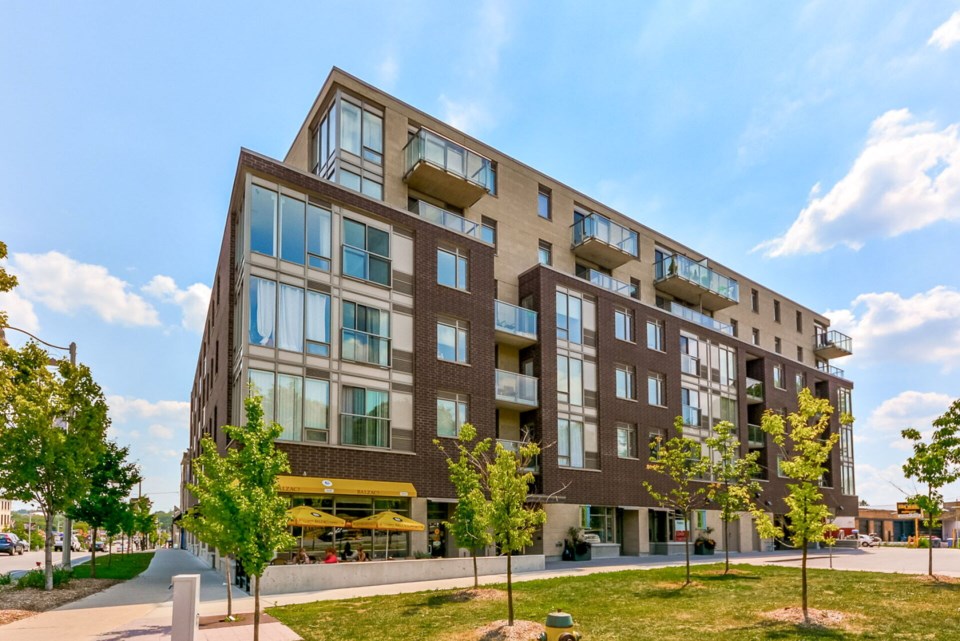 Loaded with great features, this unit boasts concrete countertops, laminate flooring, stainless steel appliances, a Juliet balcony and tons of closet space. The condo has a warm and airy feel and is south facing, so there is lots of natural light.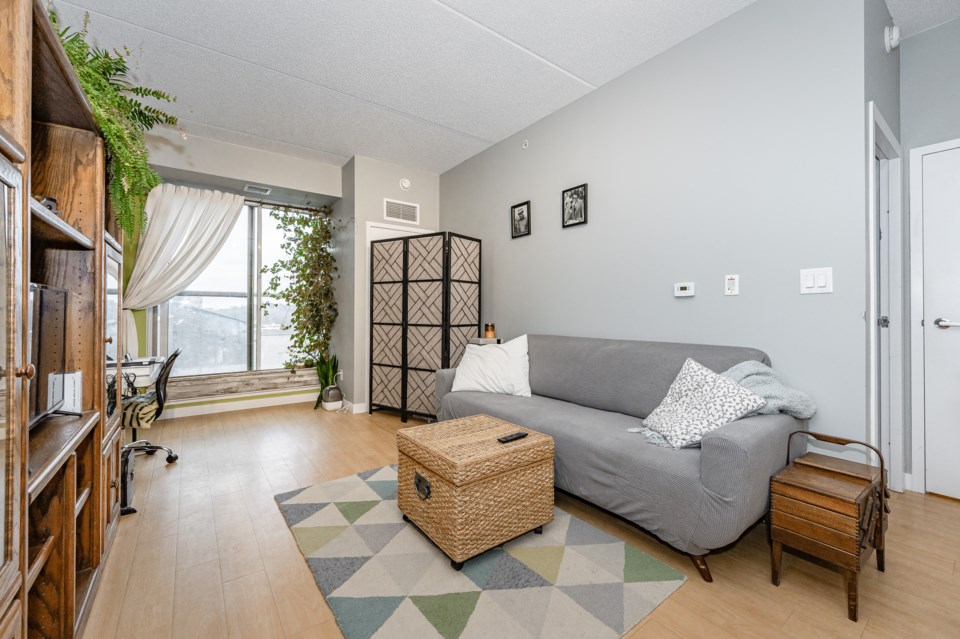 There is a built-in Murphy bed in the den, making it a great second bedroom and spot for guests. The unit also comes with its own underground parking spot.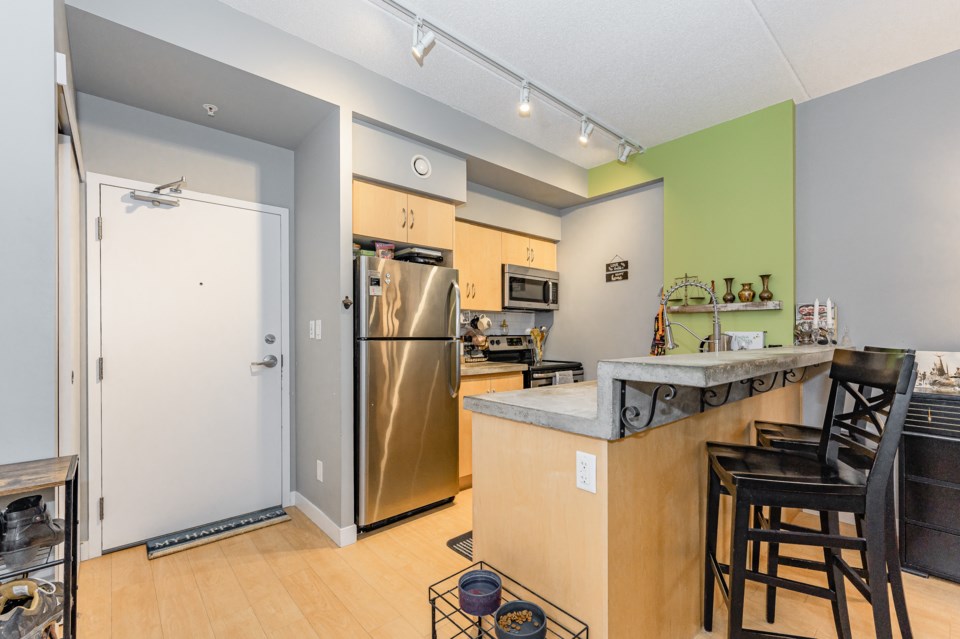 There is a coffee shop built into the building and you're just steps from the local farmers market, as well as everything else downtown has to offer: shops, restaurants, bars, grocery stores, art shows and community events. The area is known for its historic charm and walkability.
Discover more with this virtual tour.
Coming Soon: This home in South Guelph is perfect for university parents, first-time buyers looking for a mortgage helper or investors. It has 4 bedrooms upstairs and a 1-bedroom legal basement apartment, approximately 1,300 sq ft of living space and 2.5 bathrooms.
The home backs onto conservation land and is tucked away on a quiet street.
For more information about these properties and many others, visit Nick FitzGibbon's Let's Talk Real Estate or call 519-821-3600.