Truly special locations present developers with the opportunity to build something exceptional.
Where the Speed and Eramosa Rivers converge is arguably Downtown Guelph's most serene location and the site of Tricar's newest development.
It is here that Edgewater Condominiums offers buyers a fantastic location, exceptional value, and highly livable layouts.
"At Edgewater we set out to offer a higher level of finishes as our standard," said Jen Grozelle, Marketing Manager for Tricar. "Some of our most popular upgrades have been included in our 'Exceptionally Edgewater' finishes package. Homeowners will still be able to upgrade some features if they choose to, but they will be starting at an elevated base level compared to other developments in the market."
In today's booming real estate market, many builders have cut out the décor centre experience and ability to select your finishes as they attempt to streamline the process and obtain efficiencies.
Karen Kessel, Broker at Planet Realty and Sales Manager at Edgewater says, "Our buyers are typically downsizing and are looking to make this condo their home. The ability to design it to their tastes is incredibly important to them and something they really value."
What does that mean for condo buyers who may be comparing to other builders? For starters, it means each Edgewater suite features an enhanced level of interior finishes including a modern linear fireplace, engineered hardwood flooring, pot lights, custom Barzotti kitchen, flat ceilings, and select Ensuite with stand-alone tub.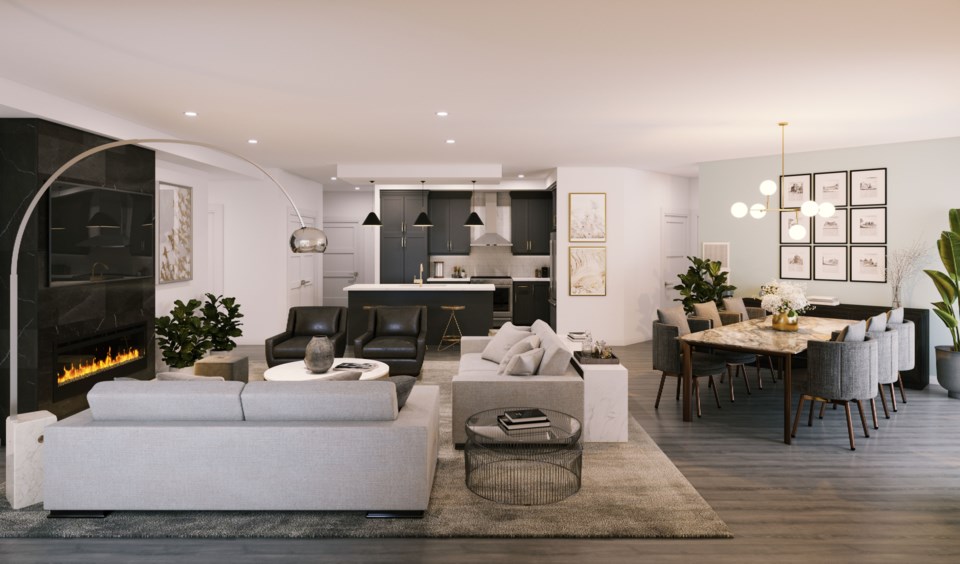 "Purchasers will select from timeless and modern finishes, and colour selections take place in our expansive Condo Design Centre with our knowledgeable design consultants. We offer a personalized experience with a variety of options available. It's a very rewarding experience," adds Grozelle.
Another defining characteristic of the Edgewater Condominium development is the size of the suites available.
"When you compare Edgewater to a typical condo in the local market or the GTA, the square footage is often much smaller than what we are building," she said. "Edgewater offers two and three bedroom condos available up to 2,700 square feet. That size of condo is hard to find today."
The elevated finishes and details go well beyond your suite. From the moment you enter the lobby you will delight in extraordinary design. Common spaces are created with intention so residents can truly unwind, engage, plan, and entertain right at home.
Residents will have access to a luxurious hotel-quality lounge, state-of-the-art fitness facilities, a golf simulator, and an outdoor terrace with a stunning view of Downtown Guelph.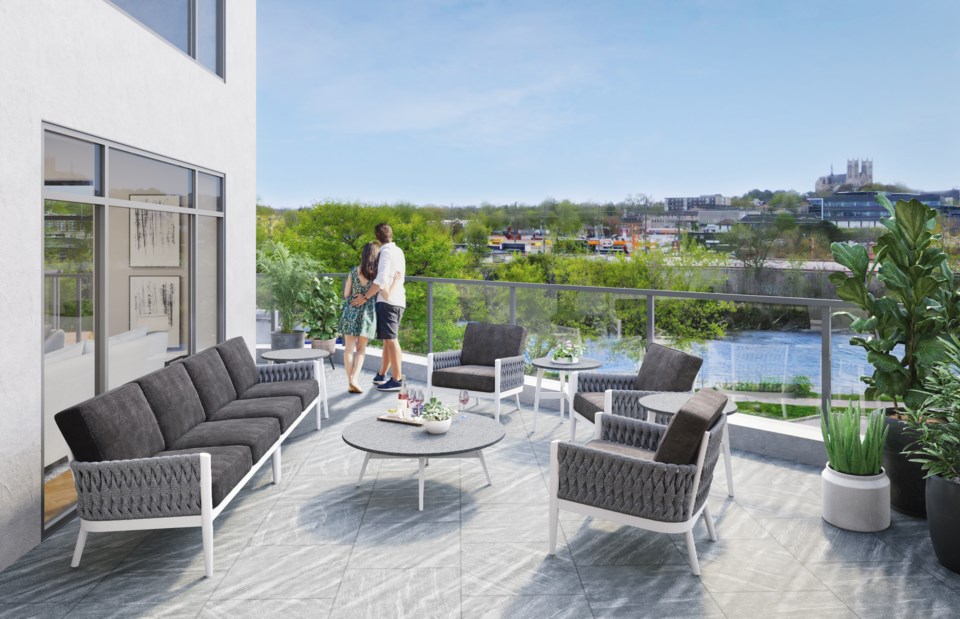 Add that to Edgewater's direct connection to nearby trails, nearby boutique shops and restaurants and it becomes an all-encompassing lifestyle package that caters to people looking for something truly exceptional in the downtown area.
-------
Edgewater Condominiums, located at 71 Wyndham Street South is under construction and is over 70% sold, so interested buyers should act soon if they are considering the move to this exceptional property. There are still many great suite designs available, so don't miss this rare opportunity.
The sales office is currently open and is located at 1886 Gordon Street South.
For floorplans, renderings, brochure and sales office hours and information visit tricar.com/edgewater