Crime Stoppers Guelph Wellington is a community organization that encourages members of the public to anonymously provide information that may help police solve crimes. Sarah Bowers-Peter, the CSGW Program Co-ordinator says, "We've seen a tremendous increase in support from the community in the past decade from people who realize that by calling in an anonymous tip they can make the community safer. That feeling of empowerment is crucial."
In the 35 years that CSGW has been in the community, its statistics show how effective the Crime Stoppers program is in resolving crimes.
Nearly $40 million in drugs, personal property, and cash have been recovered by investigators.
Over 2300 cases have been cleared
23,561 tips have been made to CSGW to CSGW since August 3, 1988
More than $187,000 has been approved for tipster rewards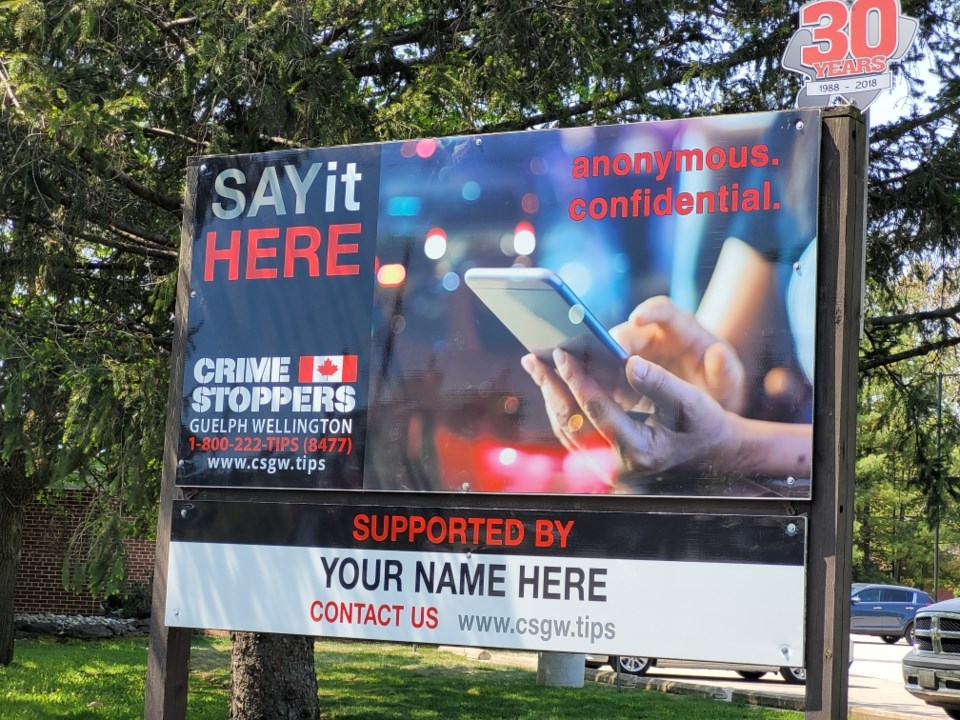 The Crime Stoppers program realizes that not everyone is comfortable dealing directly with police. Bowers-Peter says, "If you don't want to be part of the court process and testify as a witness, if you don't want to attend a police detachment or have a police cruiser parked in your driveway, you can report anonymously and confidentially to Crime Stoppers. No one will know it's you."
But for CSGW to continue making Guelph Wellington a safer place to live, it needs support from the public.
Fundraising is important
All Crime Stoppers programs, including CSGW are not-for-profit organizations. CWGW is a registered charity.
Bowers-Peter says, "We are not businesses, and our only way of generating revenue is through fundraisers or receiving donations from individuals, businesses, and organizations. We need the money to pay tipster rewards for information that leads to an arrest." The funds are also needed to launch public awareness campaigns such as handouts at presentations and office expenses.
Document Shredding Fundraiser
One of the most significant CSGW fundraisers is the annual Shredding Event. For $10 a banker's box, individuals can have their old documents destroyed by a shredding truck in the parking lot of Skyjack in Guelph. With the assistance of volunteers in the drive-thru lane, you don't even have to get out of your car. If you'd like, you can watch your bin of documents being shredded.
It's an important awareness event as well because many people think that they will never be the victim of identity theft. Bowers-Peter says, "We want to encourage people to be responsible in destroying their documents and protecting themselves. Documents could include old income tax information, bills, and invoices."
Small business owners have also come through and shredded their business documents at this event. The shredding is done professionally and securely. Certificates of destruction are offered to those who need it for reporting purposes.
The Shredding Event is being held Saturday, September 30th from 9am to 1pm at 201 Woodlawn Road West in Guelph.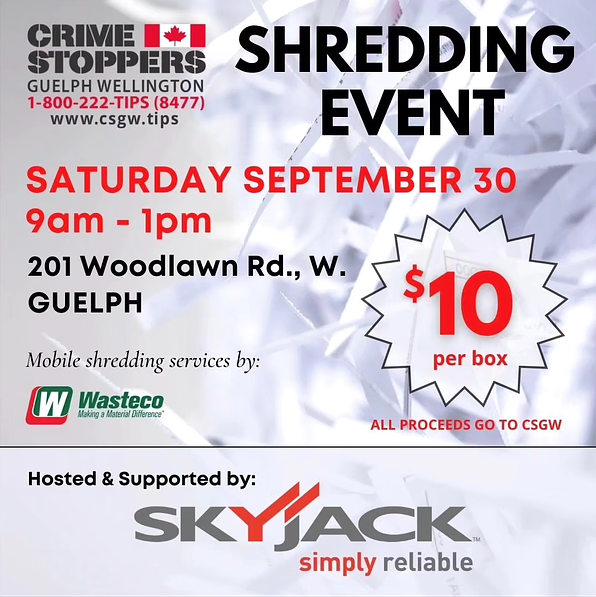 Board of Directors Applications
CSGW is looking for individuals to fill the vacancies on its Board of Directors. The ideal candidate is highly motivated, has a solid network of contacts, and understands what it means to serve on a board with goals, objectives, and outcomes. The CSGW Board is responsible for decision-making and fundraising efforts. The Board members are individuals who understand the concept of giving back to the community, including creating and executing fundraising and public awareness campaigns with the assistance of CSGW administrators.
If not for the efforts of Crime Stoppers Guelph Wellington, their Board of Directors, and their reward incidents, some of the crimes in Guelph Wellington may have gone unsolved.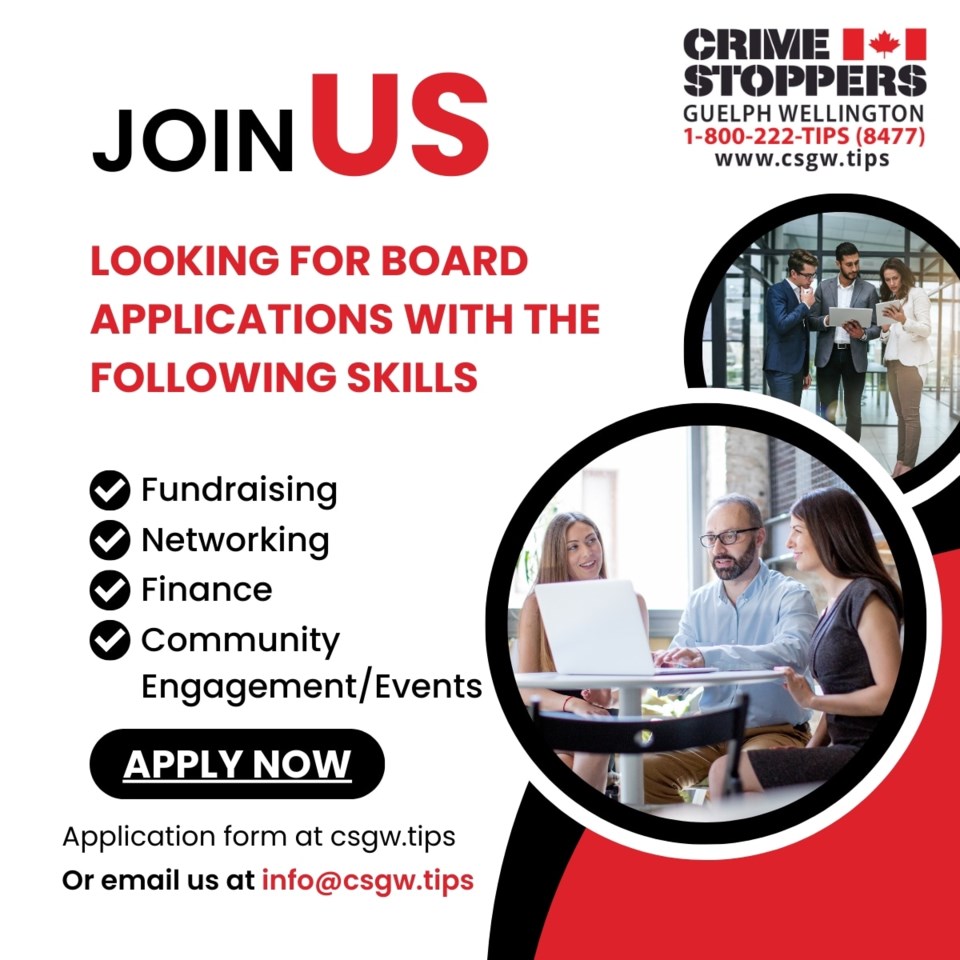 If you would like to apply to serve on the CSGW Board of Directors or make a donation, you can do so on the CSGW website at www.csgw.tips. You can give in any capacity, at any time, you don't have to wait for a fundraising event. Donors will get a tax receipt.
Crime Stoppers Guelph Wellington gives thanks to The RC Team for donating this Spotlight Article to help share this story.