Every year, the first few months seem to fly by. Before you know it, you're into Spring weather and the housing market is in full swing. But before we look forward, let's take a look back on three interesting facts for the first quarter housing market in Guelph.
1. How did the Guelph market perform versus prior years?
In terms of the number of homes sold, Q1 2019 was almost identical to 2018, but the total dollar value of homes sold increased by 4%.
Most notable is the area of Dovercliffe/ Old University, which declined significantly in the number of houses sold (-39% year over year), with the average price increasing +13% and days on market (DOM) declining. This could imply that homeowners in this area are selling less often, resulting in higher prices in shorter periods of time when they do decide to sell.
Digging a little deeper you'll see a 27% increase in homes sold over the $600,000 mark in 2019 and a corresponding 25% decrease in homes sold under $350,000 versus 2018. Out of town buyers wanting into Guelph and buyers trading up to their second or third home appear to be pushing up Guelph real estate values.
The area that had the most homes come on the market continues to be the densely populated area of Grange Rd, followed closely by Pineridge/ Westminster.
2. Are people paying over asking for a Guelph home again?
Often, Realtors® get asked, "are there still bidding wars?" This scenario that most people remember from 2017 is an indication of a strong seller's market where supply is limited and buyers are literally lining up to put in offers that can push the price far beyond asking.
Using the selling price as a percentage of original asking price (% ask) is a way to determine how aggressive a market is. Although not a perfect science, it gives a good idea on market pricing and psychology.
In Q1 2019, 22% of homes sold over the original asking price versus 32% in Q1 2018. To give some perspective, in Q1 2017 had an incredible number: almost 70% of homes sold over the original asking price!
This would suggest that either Realtors and homeowners are pricing their homes at more realistic levels, or that buyers are not willing to get into bidding war situations any longer, or a combination of both. With tighter mortgage regulations, buyers are also becoming more cautious about their purchases and are including buying conditions like financing, inspections and closings contingent on the sale of the buyer's property.
3. Are condos still realizing strong sales in Guelph?
In short, yes.
Condo sales in Guelph continue to outpace freehold home sales in units and now make up almost 30% of total dollar sales in Guelph. This is a significant increase and indicates a shift in purchasing behaviour as investors, first-time buyers and downsizers make the decision to move into a condo.
There was a 9% increase in condo sales in Guelph in Q1 2019 vs 2018, led by over a 50% increase in Kortright West, specifically along Gordon St. and Rodgers Rd. This highly student populated area typically realizes larger sales volume in Q1 when investors sell as their existing student leases expire at the end of April.
If you're just getting into the market or downsizing, you may want to look at the Onward Willow neighbourhood where the average price of a condo is still under $300,000. However, even this area is growing - Onward Willow grew 7% year over year in condo prices.
Overall, the Guelph real estate market remained strong in Q1 2019 and relatively consistent with 2018. Looking into Q2 and the spring market, we'll likely see more of the same conservative approach to sales.
Beth and Ryan Waller are Sales Representatives with Home Group Realty. For more information visit bethandryan.ca, call 519 546 3390 or email [email protected]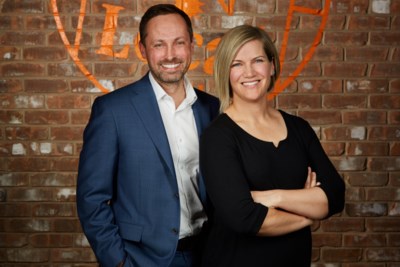 Source: GDAR data, 2017- 2019.