When you're looking for a home to buy there are many considerations to take into account: budget, timing, size of the house, neighbourhood, and perhaps other factors unique to your situation.
No matter what influences you as a homebuyer, one key consideration that shouldn't be overlooked is future resale value. Whether you plan on living in your new home forever or just a few years, understanding the potential long-term value of your home will determine if you're making a sound investment.
In Guelph, average home prices have increased by almost 21% from 2016- 2018. By understanding how individual neighbourhoods have performed, hot and cold areas can be identified.
Here are the three highest growth areas and the three most affordable areas in Guelph right now.
3 highest average price growth areas
Exhibition Park: Average price increase +35%, unit sales -25%
Exhibition Park, the area just north of downtown has very little new land to build on. So when buyers want in they have to wait for a home to come up. Made up mainly of century homes and post-war bungalows, only 3% of homes sold in Guelph in 2018 were from this neighbourhood.
Tip: Look to the streets north of Exhibition Arena between Division and Speedvale for value.
St Georges Park: Average price increase +32%, unit sales -34%
This neighbourhood just east of downtown extends all the way to Victoria Rd. and has a mix of home styles. The versatility of the post-war bungalow is a key contributor to increases here, as these homes put you in a great area whether you're an empty nester, first-time buyer or investor. There have been a number of infill projects here too, as owners and buyers try to maximize the land space available.
Tip: Look at the area between Metcalfe and Stevenson St. for some smaller homes on tree-lined streets.
Onward Willow: Average price increase +29%, unit sales -28%
The most interesting area of town is Onward Willow, which encompasses the up and coming Junction area at Paisley/Edinburgh. In 2019, this area already has an average selling price that is 2.7% over asking compared to the city averaging 1% under asking. Streets like Raglan and Inkerman are starting to gain in popularity.
Tip: Look for side streets like Rosewood, Sleeman and Kenwood that have suburban charm. You'd pay more for this style of home in other neighbourhoods.
Looking for a deal?
Although Guelph's real estate has increased significantly over the past few years, there are still areas of town with prices below the city average: Onward Willow: Average price $377,000
Although it is one of the fastest growing areas, Onward Willow remains the cheapest neighbourhood in town. The numerous condo and townhouse developments are great for first-time buyers and provide quick access to highways. The area also offers residents a ton of nearby amenities.
St Patrick's Ward ("The Ward"): Average price $408,000
Despite all the neighbourhood development south of downtown, this eclectic area still offers great value for first-time buyers and increasing investors. The MetalWorks and Biltmore developments have started to revitalize The Ward and with longer-term initiatives this area is worth considering right now.
Riverside Park: Average price $440,000
Slow and steady wins the race. Riverside Park hasn't seen a lot of growth in the past few years, but it's likely because there were few homes on the market. This started to change in 2018, particularly in condominiums. With major shopping and highway access close by, this neighbourhood provides great value.
Is your neighbourhood not here? Looking for more neighbourhood info? Contact Beth and Ryan Waller, Sales Representatives at Home Group Realty, 519 546 3390, [email protected] or visit BethAndRyan.ca.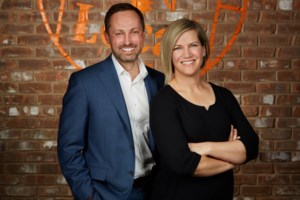 Source: GDAR data 2016- 2018, $ volume and unit volume excluding neighbourhoods with ten sales or less per year.