Living in the country is a celebration of the senses. With this home it all starts with the soothing sound your tires make rolling up the crushed stone driveway.
8321 Wellington Road 124 in Guelph/Eramosa was built in 1871. It has a full stone exterior and sits on a huge 10-acre lot.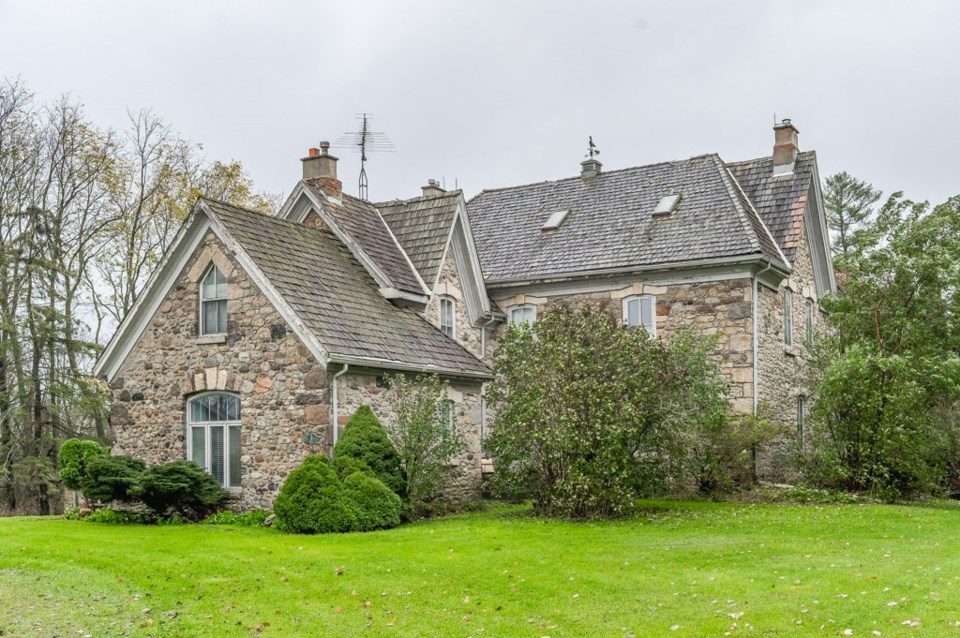 To call this property impressive would be an understatement. A massive stone garden leads to the front entrance, under a gorgeous cedar shake roof, which creates an unforgettable first impression.
There are several large, beautiful trees on the grounds, which create an incredible feeling of privacy. There's also a charming small pond. You even have your very own walnut grove.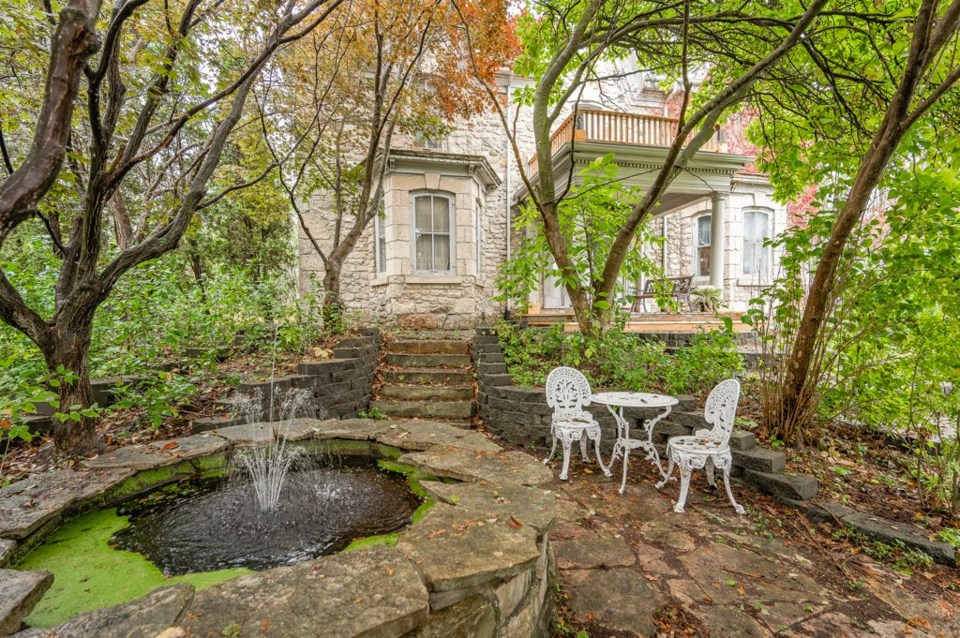 This 2-storey rural home is located on the Green Belt, on conservation lands.
The home itself is generously sized at over 3,800 sq ft, has 4+ bedrooms and a 6-car garage. It certainly has a one-of-a-kind backstory. It was said to have been built by priests—the lights in the foyer may have come from the Church of Our Lady!
On the main floor, each of the rooms are spacious. There's a full living room with a fireplace and a large dining room. The kitchen offers tons of storage and functionality with an abundance of cupboards and lots of counter space; there's also a big yet cozy breakfast room with its very own fireplace. Also on the main floor, you'll find a den or office area and a large family room with a wood stove.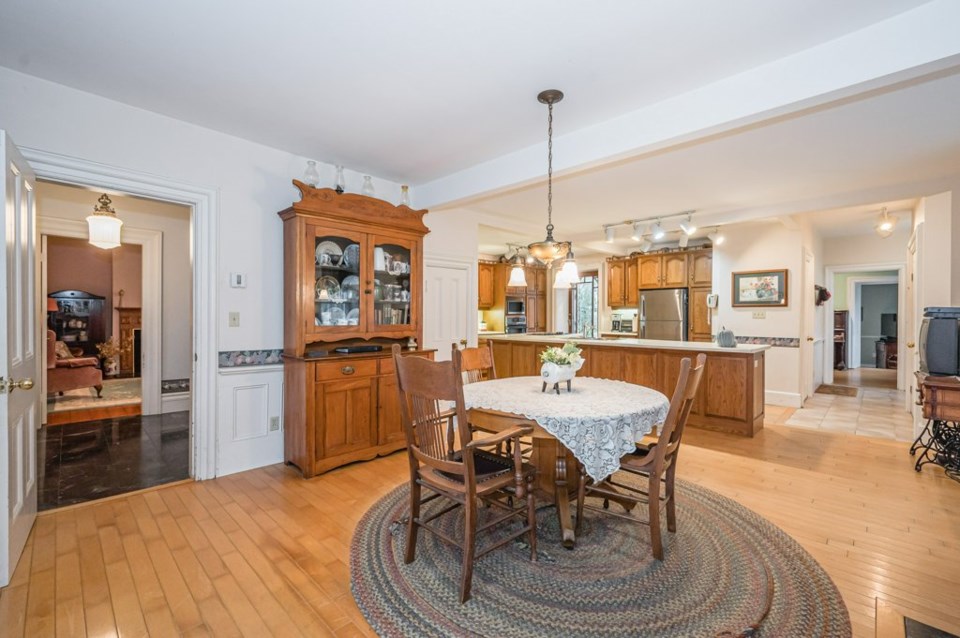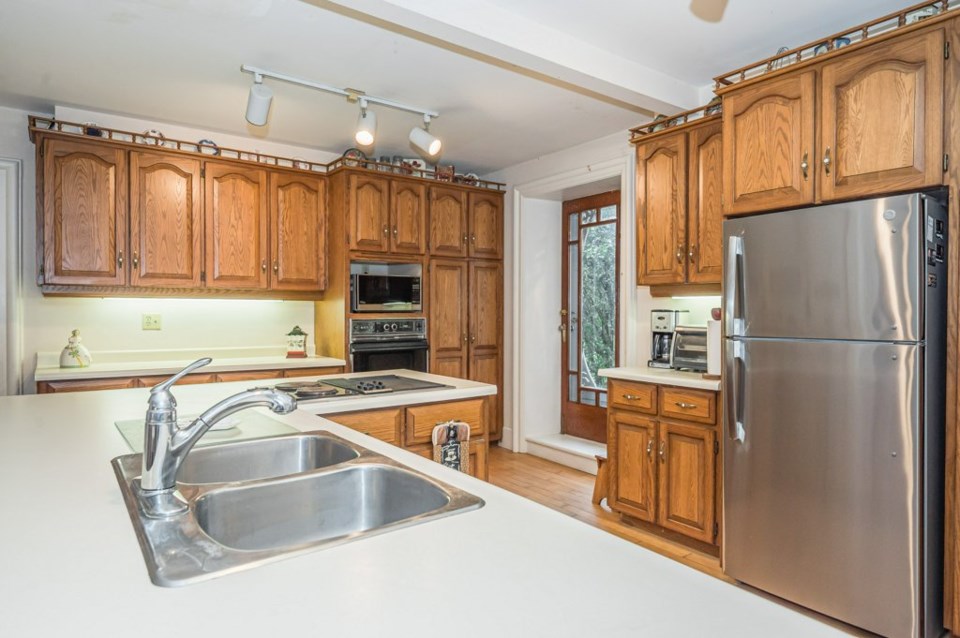 Throughout the home there are big windows, which let in lots of natural light year-round.
The house has four bedrooms plus a bonus room which would work well as a nursery or a playroom. There are two full bathrooms upstairs and a powder room on the main floor. Another interesting feature: there are two staircases you can use to go upstairs.
The 1,430 sq ft basement is unfinished so you can customize it to suit your needs. It does have a walk-up to the outside and is ideal for storage.
Several updates have been done to the home. The plumbing and wiring were all updated in 1990. Geothermal heat was added in 2013-14 and there are three working wood fireplaces.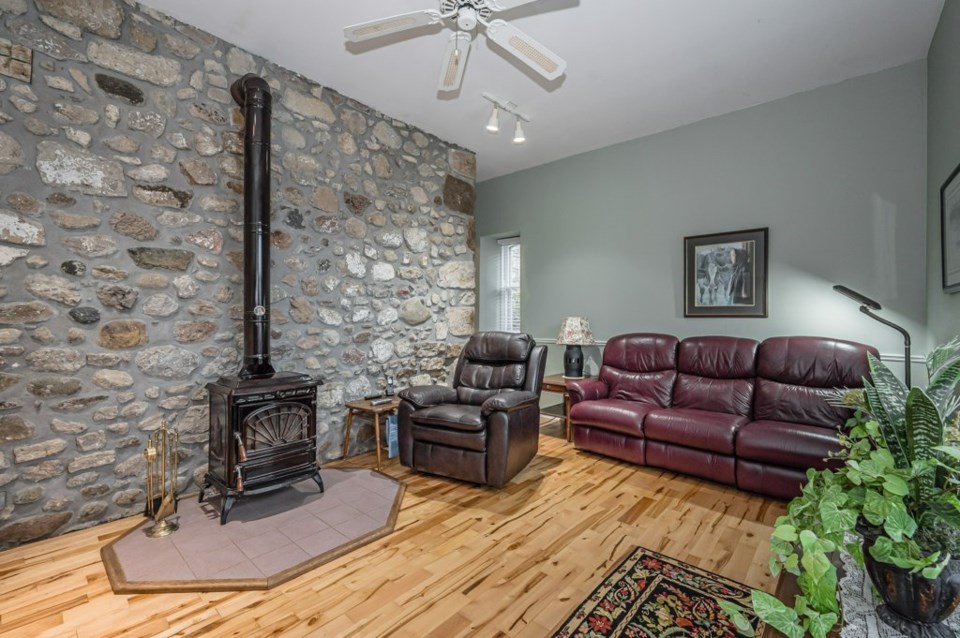 There is also a driveway that has since grown over, thought it could easily be revived.
It goes out to the roadway past the pond side of the home.
Some homes are just easy to fall in love with. They offer the perfect mix of private and public spaces, including intimate nooks and natural gathering spots, such as this one.

For more information, view the full listing. You can reach REALTOR® Karen Jans at 519-823-3347.
Visit Royal LePage Royal City Realty or call 519-821-6191.