Help us give local youth the best summer ever!
Please note: the GuelphToday Cares Best Summer Ever is now sold out. If you would like to support Big Brothers Big Sisters of Guelph, donations can be made directly on their website. We appreciate your support.
GuelphToday is stepping up to support Big Brothers Big Sisters with our online fundraiser. But we need your help!
For every donation made from our online pop-up store, local businesses have offered to match the donation. That means your donation will be matched 17 times! Donate below!
All donations will go directly to Big Brothers Big Sisters to support youth programs in our community. You can make a donation until May 19 at 12 p.m.
Please READ THE RULES. Your credit card will be charged at the time of purchase. We recommend you use a credit card, not a debit card.
This wouldn't be possible without the generous local businesses and organizations that work hard to make Guelph a better place.

Thanks to the following businesses who have joined us in matching each donation: Thanks to Anthony Homes, ArtMED Cosmetic Medicine, Aido Climate, Atilola Real Estate, Auto Clinic Guelph, Billyard Insurance, Dixon's Distilled Spirits, East Side Mario's, Flying Dutchman Cleaning, Hartmann Windows & Doors, McKenzie Lake Lawyers, Meridian Credit Union, OnPurpose TRANSFORMATIONS, Parada Dentures, Play with Clay and Right at Home Canada.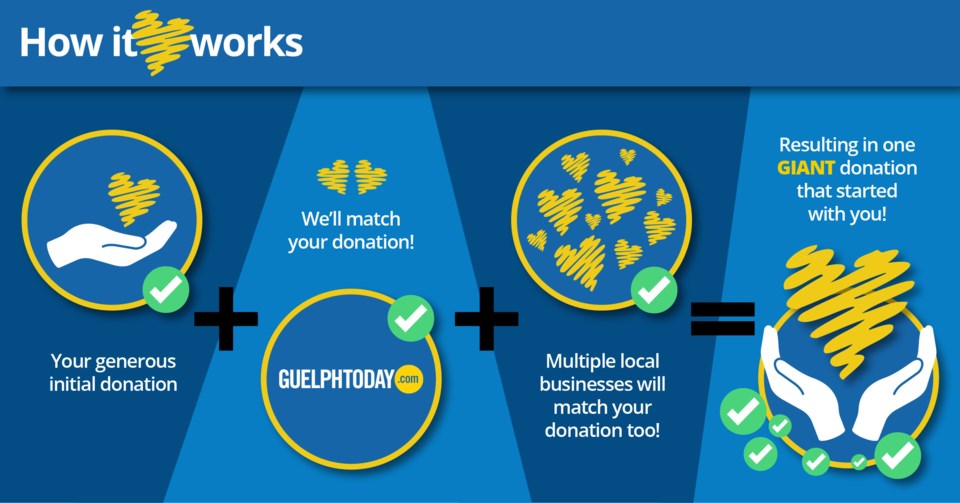 Closed on Friday, May 19, 2023 11:59:00 AM